Your potential earnings when you list with Campanda
Earnings depend on a number of factors including how much you use the vehicle, its condition, where you live, and the equipment you provide.
Are you an RV dealer?
Why have 1,000 RV owners around the world turned to Campanda?
How does Campanda work?
Join

No signup fees, no long-term commitment and a fully transparent cooperation agreement.

Get online

Choose to upload your own photos, prices and vehicle details or to have us do it for you. Once everythings's ready your account manager will call you to give you a guided tour of your account.

Easily manage everyday tasks

Sit back and let the renters come to you. You get the chance to confirm a vehicle's availability and price before a booking is final.

Your first booking

The customer books online, we capture their booking deposit and transfer the money to you within a couple of days.
What are RV owners saying about us?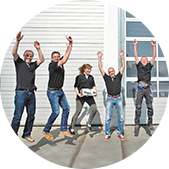 Thomas
Campanda dealer
since 2014
Since joining Campanda we've really been able to increase the use of our RVs. The renters are also always happy and well informed when they arrive to collect the vehicle. With our dealer's account we can perfectly advertise our vehicles and manage our availability and prices simply and efficiently at the same time. Thank you!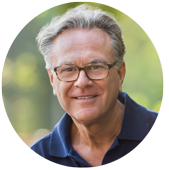 Al
Campanda dealer
since 2013
Campanda's website is easy to use and perfect for what I need. The software lets me create accurate listings for all of my vehicles as well as add any extra equipment. Whenever I have questions I know that I can rely on Campanda's expert team to help me. Since registering with Campanda two years ago I've seen a definite increase in bookings, especially outside of the high season.
Campanda dealer FAQ
How much does it cost to list my vehicles on Campanda?

It's completely free to list your vehicles on Campanda. There are no signup costs and no subscription fees. We only take commission on confirmed bookings made via our website.

What kind of vehicles can I offer on Campanda?

Campanda is dedicated to the rental of recreational vehicles so you can list all kinds of motorhome, camper or travel trailer with us.

Do I have to commit to a minimum term?

Campanda dealers are not required to commit to any minimum term. That means you can terminate the partnership and take your vehicle offline at any time.

Can I set a minimum rental period?

Yes, with Campanda you can set a minimum period for rentals that can also be seasonal. So for example you can accept rentals of 7 days or more during the summer months but only 3 days the rest of the year.

Do I need any experience with managing websites?

Nope, with Campanda no previous experience with website management is necessary and we provide a simple means for you to rent your RV online. However, you do need to have basic computer skills and access to a PC, tablet or mobile phone with internet access.

Do I have to provide camping equipment?

You can choose what you do and don't include along with your rental RVs. Some RV owners choose to offer an all-inclusive package, others provide camping equipment that be booked at an extra cost, and some prefer to offer the campers unequipped so that the renter can choose what camping gear bring along themselves.

Does Campanda support multiple rental stations?

Yes, with a Campanda account for professional dealers you can list as many RVs as you like at an unlimited number of rental stations.