Join Our Team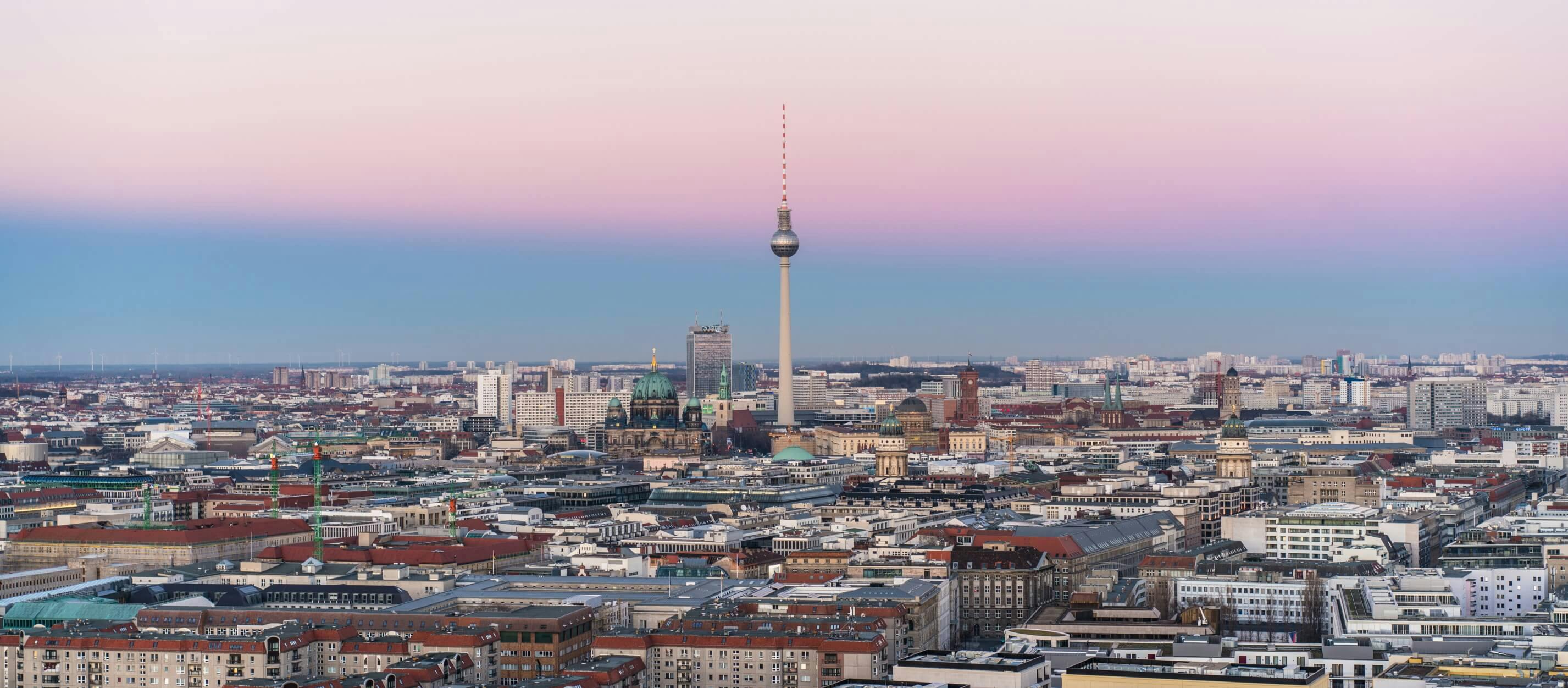 Open Positions
Currently there are no open positions available. Please check back later.
What's Campanda about?
Campanda is the world's leading portal for renting and renting out motorhomes. Since 2013 and based in Berlin, we have been connecting tenants and lessors of camping vehicles worldwide and fulfilling the growing desire for freedom, adventure and individual travel. By doing this, we not only ensure unforgettable holiday experiences, but also help motorhome rental companies successfully market their vehicles. When looking for a motorhome for rent, customers can compare prices, locations and features on our website and then book their dream vehicle online at the best price.
But Campanda not only offers German-speaking customers the opportunity to rent motorhomes. With local websites in English, Spanish, French and Italian, international camping enthusiasts as well have access to Campanda's diverse rental offers. Professional lessors who want to rent out their motorhomes can advertise them for free on Campanda.
Today Campanda offers:
over 26.000 vehicles
in over 959 cities
in 42 countries
on 5 continents
8 portals in 5 languages
Of course, we could not celebrate this success without our employees and camping experts. Everyone who joins the Campanda family enjoys maximum freedom and transparency within the company. We now employ almost 30 passionate employees who maintain, improve and develop Campanda every day. In return, we offer the unique advantages, such as annual company outings, barbecues on our rooftop terrace, a four-day working week in July and fresh organic fruit every day, the best coffee and soft drinks.
Our Values
Team
Working with friends with whom we enjoy spending time also outside of work. We sometimes get together on the weekends and play sports like basketball and volleyball, visit Thai park, grab cocktails on the rooftop or just go for some clubbing – hey we are in Berlin!
We aim for team success over individual records, there is no "I" in team.
Diversity in skills and backgrounds with shared values. We have 30 employees from 8 different countries. We take great pride in that!
Impact
We give you maximum freedom and responsibility.
Your contribution will be directly visible in the company's performance (and in the client's success).
We stand behind our commitments – we deliver what we promise.
Transparency
Our results define our success, we value productivity over face time.
All financial and strategic data is shared within the company.
We openly share success and failure without judgement.

Your Benefits
Urban Sports Club: Enjoy doing sports? We promote your healthy lifestyle and offer you an awesome discount on your Urban Sports Club membership.
Four-days weeks during summer: Enjoy the Berlin summer to the full during 2 months, working from Monday till Thursday.
Winter is coming? Escape the cold: Optional remote winter work with the team for 2 weeks.
Free BBQ parties: Bring us the bill and we pay for it!
Yearly company retreat: Fully on us (last year we went hiking to saxony-switzerland, this year we are going to the baltic sea).
Stay awake with taste: Enjoy our premium coffee beans from Kaffee 9.
For when your stomach growls: Grab some free fruits, muesli or a beer (the latter after work of course).
Be part of a sustainable company: Since 2020 we are a climate-neutral certified company. Join our mission to make the earth a better place.
Applying at Campanda
Your first impression
It only takes a few seconds to make the first impression, also through your job application! In the first message you write to us, don't just copy and paste – make us feel excited to read through your application.
Your preperation
A proper preparation for the interview pays off for both sides! By doing some research, you learn more about us and the position, and make a great impression at the same time.
Your documents
Before sending in your documents, do double check everything. Formatting, typos, style, information provided: does everything look good and is it correct? If so, go ahead and apply right away.
We are looking forward to hearing from you!