The Best (Mostly Free) RV Apps To Download Now
Whether you own an RV or are planning to rent one on
Campanda
, download these 30 (mostly free) apps to make your next RV trip even better! Keep reading or click the links below to discover the best apps for:
---
Best Apps For Planning An RV Trip
1. Roadtrippers
This highly rated app will help you discover new destinations and organize your road trip itineraries. A must-have for RVers.
iOS
|
Android
2. Roadside America
Discover all the weird and wonderful things that the United States has to offer with this fun app that helps you find oddball attractions across the country. iOS | (Not yet available for Android)
3. Google Trips
Not just for RVers, Google Trips is an all-around great trip planning app that keeps all your plans in one place. Good for planning day trips and exploring new cities along your route.
iOS
|
Android
---
Best Navigation Apps For RVers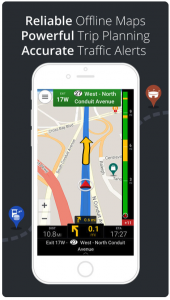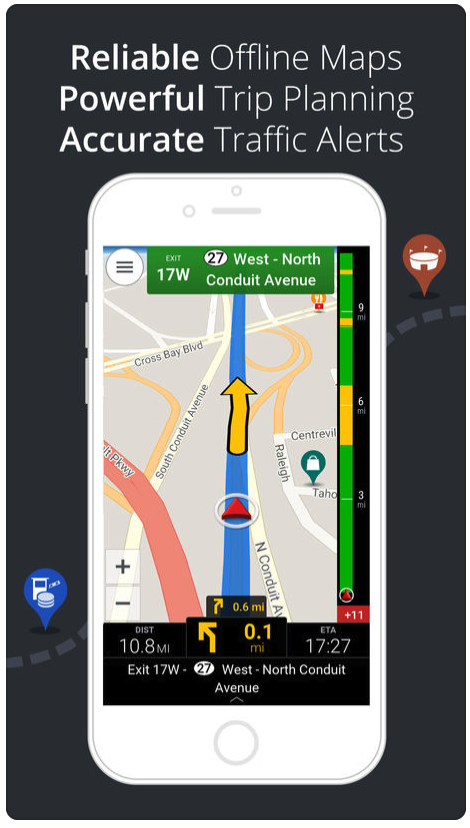 4. CoPilot GPS
Millions of RVers and truckers swear by CoPilot, which offers offline maps (essential in areas of spotty network coverage), clear directions and trip planning features.
iOS
|
Android
5. Google Maps
A must-have real-time navigation app. Many people don't realize that you can download maps to use offline (no cell signal required!). One of our favorite things about Google Maps is the way it complements Google Trips by seamlessly mapping out the attractions and reservations that you've save in the trip planning app.
iOS
|
Android
6. Waze
Waze informs you about traffic, construction, crashes, police and other road blocks in real time — making it popular with Uber drivers and city commuters trying to cut down on travel time.
iOS
|
Android
---
Best Apps To Use On The Road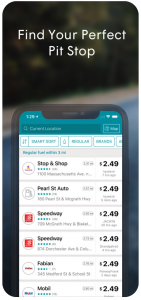 7. GasBuddy
Don't overpay at the pump! The GasBuddy app lets you search for the cheapest gas prices in your area so you can find the most affordable pit stops.
iOS
|
Android
8. History Here
This fun app provides an interactive, location-based guide to historic locations around the country. Use it to explore new places and discover hidden history along your route.
iOS
|
Android
9. Spotify
No road trip is complete without some good tunes! Get access to millions of songs with Spotify, a must-have for music lovers and RVers alike. We recommend purchasing a premium subscription so you can listen to music offline (and without the ads).
iOS
|
Android
---
Best Apps For Finding RV Campgrounds & Parking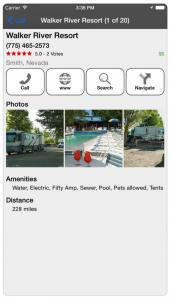 10. RV Parks & Campgrounds

Find the perfect RV park. Search over 40,000 commercial RV parks across North America, sorted by rating and user reviews from other campers.
iOS
|
Android
11. RV Parky
Built by a full-timer RVer, this must-have app offers a guide to RV parks, campgrounds, rest stops, gas stations and stores, as well as low clearance warnings and a trip planner.
iOS
|
Android
12. Camp & RV By Allstays ($)
This app isn't free, but there's a reason thousands of RVers swear by it: With information on all kinds of RV campgrounds, parking lots (including Walmart), rest stops, etc., it may end up being the best $9.99 you ever spent.
iOS
| (Not yet available for Android)
---
Best Apps For Finding Good Grub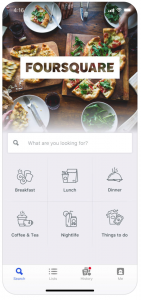 13. Yelp
This trusted app puts millions of customer reviews at your fingertips to help you discover the best restaurants and businesses near you.
iOS
|
Android
14. Foursquare
Kind of like Yelp's trendy younger cousin, Foursquare is another community review app that will help you find all the best local hangouts, hot spots and need-to-try restaurants.
iOS
|
Android
15. Krazy Coupon Lady
This popular coupon app will help you find the best deals on groceries (and pretty much anything else you might need), making dining in your RV even more affordable. Time to stock up s'mores ingredients!
iOS
|
Android
---
Best Apps For Outdoor Adventurers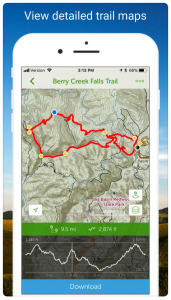 16. Oh, Ranger! ParkFinder
Find nearby national parks, state parks or national forests with this handy app that lets you search by location and activity (like bird watching or fishing).
iOS
|
Android
17. AllTrails
A must-have for hikers, bikers, runners and nature walkers. This app will be your guide to more than 50,000 trails, with maps, trail reviews and photos from its community of users.
iOS
|
Android
18. REI Co-op National Parks Guide
This app is your comprehensive guide to hiking and sightseeing in our National Parks — including bucket-list destinations like Acadia, Zion, Grand Canyon, Mount Rainier and more!
iOS
|
Android
---
Best Apps For Nature Lovers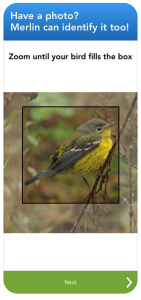 19. iNaturalist
This nature app will help you identify the plants and animals that you encounter on your next camping trip. Record and share your observations with a community of 400,000 scientists and naturalists.
iOS
|
Android
20. Nature Passport
Designed to help parents and teachers get kids interested and engaged with nature, this app will encourage your kids to explore their natural surroundings.
iOS
|
Android
21. Merlin Bird ID
With just five simple questions (or a photo of the bird in question), this handy app will help you identify the birds you see and hear in the wild. The simple interface makes it great for novice bird watchers.
iOS
|
Android
---
Best Apps For Stargazing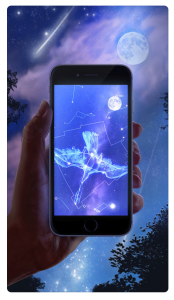 22. Star Chart
This free app uses your phone's camera to identify stars, constellations, planets and other celestial objects in the night sky. You can even shift the view 10,000 years forward or backward in time!
iOS
|
Android
23. Star Walk 2 ($)
Star Walk 2 uses your phone's gyroscope and location tracking to present an augmented reality view of the sky above you. You can tap on a star to see a 3D model and read more about it. It's well worth the one-time $2.99 purchase.
iOS
|
Android
24. Sky Safari 5 ($)
This powerful astronomy app (which also comes in Plus and Pro versions) will help you explore the universe through beautiful animations, photographs, descriptions and NASA spacecraft images — no internet connection required! Another $2.99 well spent.
iOS
|
Android
---
Best Weather Apps For RVers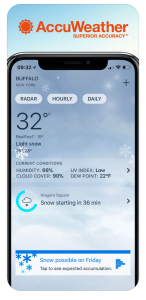 25. AccuWeather
Did you know that the accuracy of weather apps varies depending on where you are?
This tool
will help you determine which weather forecast is most reliable for your area. Most of the time, AccuWeather is the clear frontrunner, which is why it's our favorite all-purpose weather app.
iOS
|
Android
26. MyRadar
Quickly see what weather is headed your way with this no-frills app that displays animated weather radar for your current location.
iOS
|
Android
27. Dark Sky ($)
Dark Sky gives you hyperlocal, down-to-the-minute weather forecasts in a format that's both attractive and easy to understand. Free for Android (with in-app purchases), or a $3.99 one-time purchase for Apple.
iOS
|
Android
---
Best Apps For Staying Safe Outdoors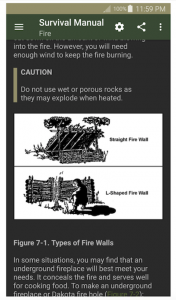 28. Offline Survival Manual
This highly rated app is puts essential survival information at your fingertips. Fully functional offline, it contains information on how to find food, build a shelter, make a fire and more. (Not yet available for iOS) |
Android
29. First Aid By American Red Cross
This app could save a life during an emergency situation. Developed by the American Red Cross, First Aid will teach you essential first aid skills.
iOS
|
Android
30. Anti Mosquito
Unless you're RVing in a malaria or Zika zone, this sonic repeller app probably won't save your life. But it will help you avoid getting nasty mosquito bites that could put a real damper on your trip!
iOS
| (Not yet available for Android)
---
Put these apps to the test on your next RV trip! Don't have an RV or camper of your own? Rent one on
Campanda
!: