The awning: most campers just think of it as an extension to shield them from the afternoon sun.
But Dutch architect and designer Eduard Böhtlingk saw remarkable possibility in this overlooked RV feature. His "De Markies" trailer design from the 1980s took the awning concept to the next level — two-thirds of the De Markies living-space is, in fact, a floored awning.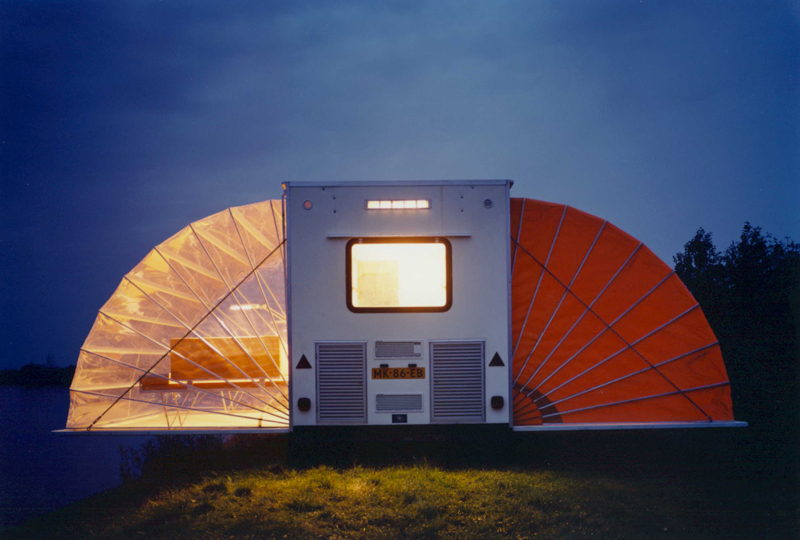 This experimental project featured an ingenious use of space. Böhtlingk developed the idea for the De Markies (which is Dutch for — you guessed it — "The Awning") as an entry for a 1985 design competition that explored the concept of temporary living. The trailer was Böthlink's answer to the competition's central question: "How do you define living space in today's mobile world?".
More than 30 years after Böhtlingk first published his plans for the De Markies, his innovative design remains one of the most unique trailers ever conceived. It's modern yet timeless and elegant design has continued to win it awards as recently as 2015.
Triple Your Living Space In Seconds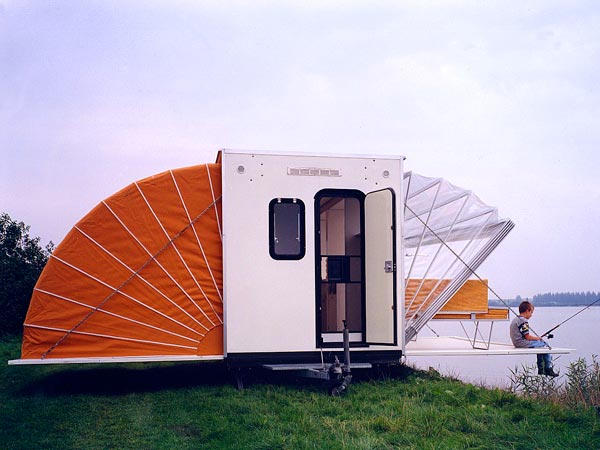 The concept of the De Markies is as simple as it is brilliant. When folded up, the trailer is the size of a common RV. With the awnings closed, the whole trailer measures no more than 6 x 15 feet.
The magic happens when the trailer's side walls are opened and the accordion-like awnings come down to create two new living compartments. In seconds, you can effectively triple the living space into 290 square feet — enough room for up to six campers.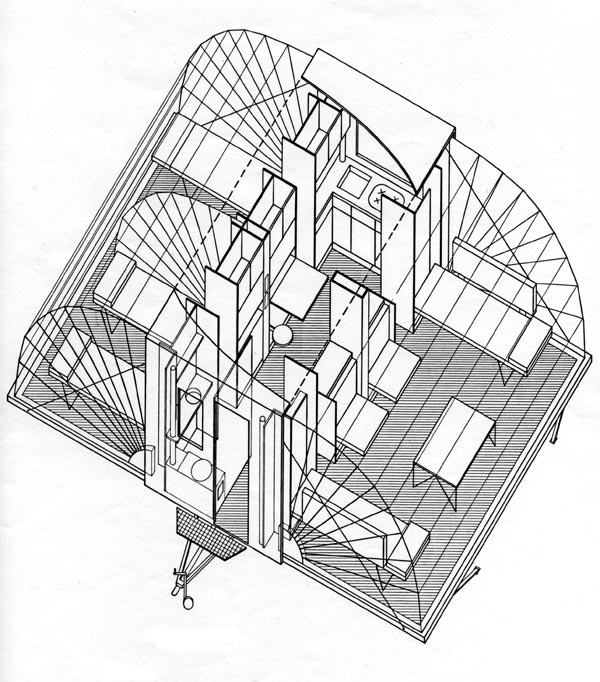 The living space is divided into three separate parts: The midsection consists of a plywood and steel frame and contains a bathroom, kitchen and seating area with sleek, collapsible furniture. In one of the awning extensions, campers find two separated sleeping areas. On the other side, there's a living room with a terrace.
While the bedroom awning shields light and provides privacy, the other awning is made of a transparent but weatherproof plastic. In nice weather, the awnings can be retracted like the ceiling of a convertible — making it possible to sleep under the stars or spend a breezy morning under a summer sky without ever leaving your couch.
Coming Soon To An RV Park Near You?
Only a few prototypes of the De Markies trailer were ever produced. But with the growing "tiny house movement" there has been a revival of interest in Böhtlingk's design. It may only be a matter of time before this visionary concept becomes a viable reality and De Markies trailers start appearing in your local RV park.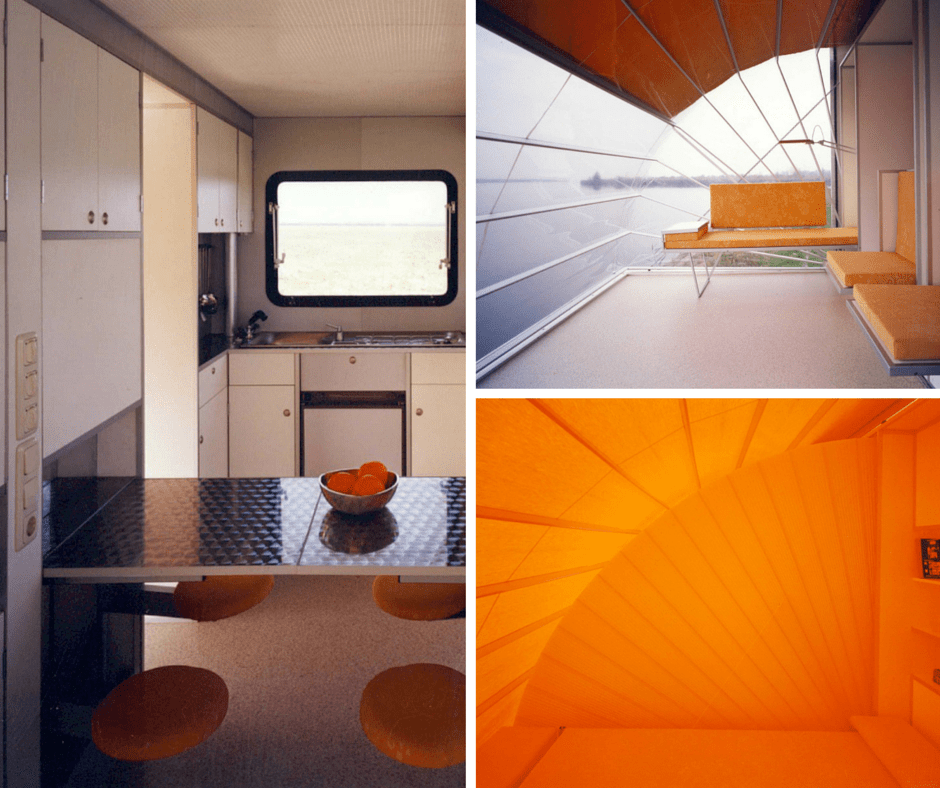 In the meantime, you can find tons of other amazing RVs on
Campanda
, from vintage travel trailers to the latest models.
---
Photo credits:
Eduard Böhtlingk