The American Dream Trailer
Sure, there are
plenty of trailers
out there for campers looking to haul their boats and watercraft into the wild. But if you've been ogling vintage RVs on the internet, the aesthetics of most modern toy haulers probably felt a bit wide of the mid-century mark. Until now, that is: Feast your eyes on the American Dream Trailer, a retro-styled camper trailer with a detachable rowboat roof!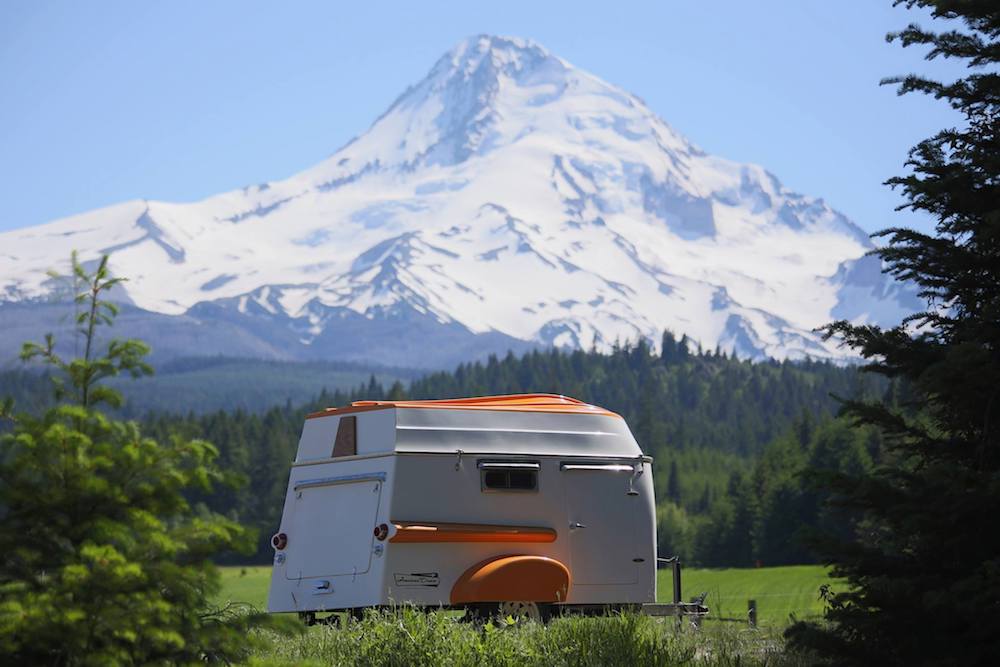 Designed with simplicity in mind, this 4×8, 650-pound fiberglass trailer/boat combo sleeps two people and includes a cooking and storage galley in the rear (like your average teardrop trailer). The rowboat roof is secured by five hood latches to keep it secure while you're on the road — and makes for easy removal once you reach the lake!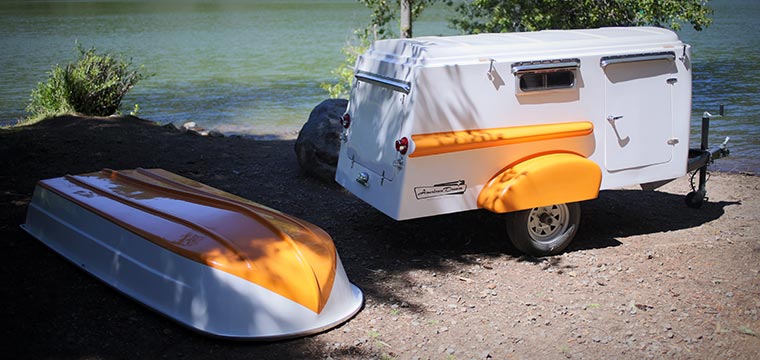 The design is completely customizable and comes in a variety of punchy, vintage-inspired colors. The roof/boat can carry up to three people (500 pounds) and has a motor mount that can handle up to two horsepower.
Authentic Retro Design
Created by a Portland-based husband-and-wife team, the American Dream Trailer feels exciting and novel. But the idea of a camper trailer with an integrated rowboat roof isn't actually a new one. The American Dream trailer is actually an updated replica of a 1961 fiberglass teardrop-inspired trailer: the aptly named Trailerboat.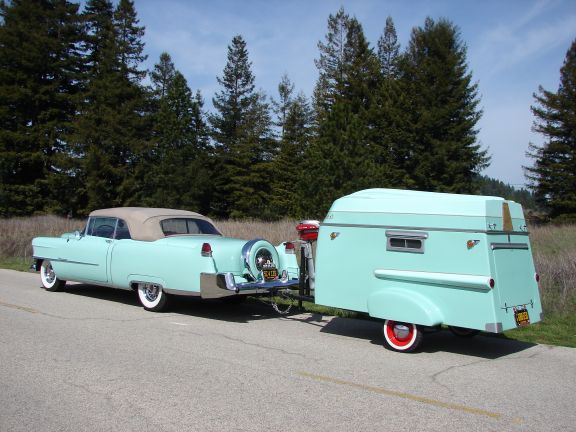 The Trailerboat (which was, in turn, inspired by the earlier Kom-Pak Sportsman trailer) was only manufactured for a few years in the early 1960s and it is believed that only a few hundred models were ever sold. But the Trailerboat's design lives on in the American Dream Trailer — the couple behind the modern replica went through great lengths to ensure quality and authenticity. The company partnered with a local metalsmith and fiberglass company to manufacture the mid-century-styled chassis, molds and windows.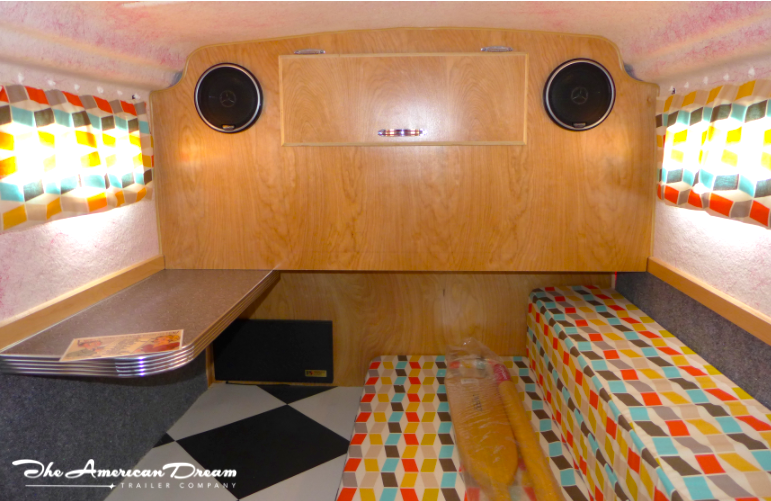 Want to own your own American Dream Trailer? Prices start at $12,180 for the "retro" package. Due to the bespoke nature of the trailer, the entire building process takes around five to six weeks.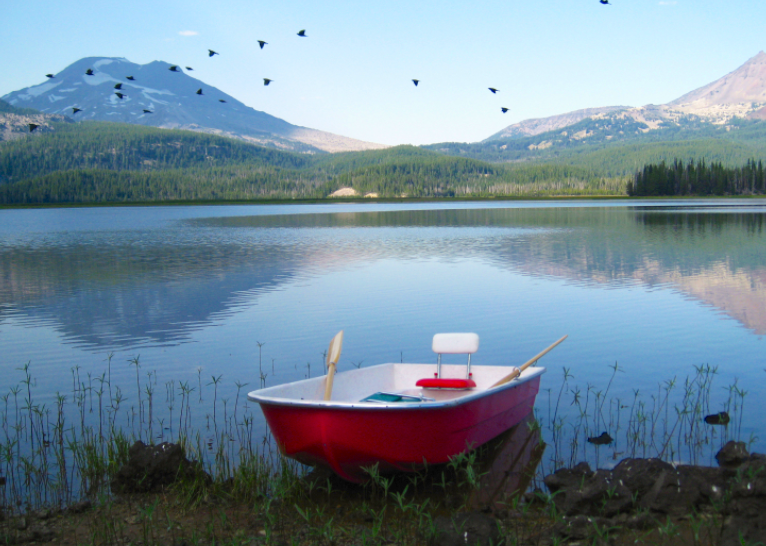 ---
If you're feeling impatient and want to hit the road like, yesterday, check out
Campanda
's selection of RVs and travel trailers:
---
Photo credit:
The American Dream Trailer Company