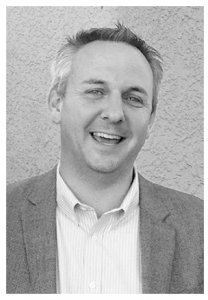 Airstream has been in business since 1931. The Silver Bullet is still considered a piece of classic Americana and a timeless buy that is as dependable as it is practical.
A lot of effort goes into crafting these unique trailers — 320 man-hours per trailer to be exact. It takes two to three months for an Airstream to go through the entire manufacturing process from the time the company receives the order. At full capacity, the company can produce 50 Airstreams a week.
The fact that approximately 65% of all Airstream trailers are still operational today is a testament to the company's commitment to lasting quality.
We wanted to find out more about the iconic Airstream, so we connected with their Vice President of Sales of Airstream, Justin Humphreys, to find out what the future holds for Airstream and their fans.
---
Kindly introduce yourself.
I'm Justin Humphreys, VP of Sales at Airstream. I manage all sales and service functions of the company, as well as all customer-facing aspects of our organization.
How has RVing culture changed in the last 20 years in your opinion, if at all?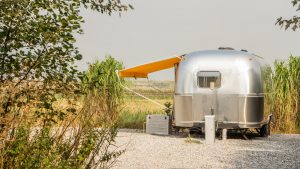 For customers, the culture has changed considerably in terms of communications. Technology has made it easier to communicate than ever before. Airstream forums, blogs, owner's groups, etc. allow RVers to connect online at their fingertips with smartphones, tablets, and laptops any time of day.
Twenty years ago, the RV community would get together and connect through rallies. The rallies would offer seminars, display new products and offer social events.
Today, an RVer can do all those things from the comfort of their own home or RV by going online. This has affected the culture — we're seeing more small groups traveling together and not as many large rallies. This doesn't mean the rallies have stopped altogether, but they have certainly gotten smaller.
---
Airstream has been growing every year. How has the company changed to manage its growth?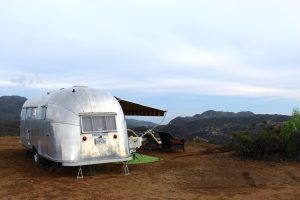 It's a balancing act of adding people and improving processes to deal with the growth. We've been lucky to add people from both inside and outside the industry, giving us different perspectives and experiences to draw from. Airstream has also invested in technologies to improve efficiencies during this growth.
---
What are the touring coaches?
Touring coaches are what the RV industry terms "class B" models. This type of product is a completed van that an RV manufacturer will then up-fit into an RV. With other motor homes, the box is built by the RV manufacturer – whereas the body of a class B van is built by the chassis provider, in our case, Mercedes-Benz.
Customers like the idea of a smaller motor home that's fuel efficient and will fit in an average sized parking space. Additionally, because the body is built on an auto manufacturer, like Mercedes, they can enjoy the many technologies a car has to offer, like front and side airbags, collision avoidance and blind spot sensors.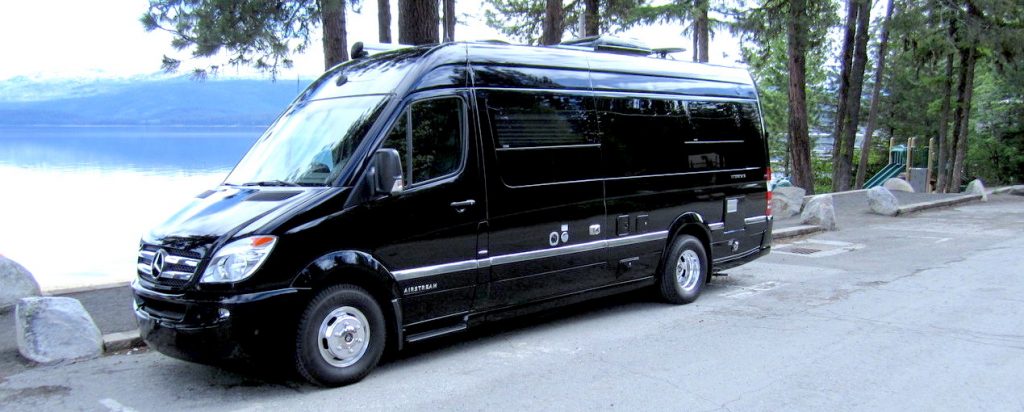 Although Airstream is $15,000 to $20,000 more than the average class B van, we are the number one selling model in the United States – with more than one in every five B-vans sold in the U.S. being an Airstream. We love this business and it has created additional jobs for our company.
---
Can you talk a little more about your partnership with Mercedes Benz?
Airstream had to be certified by Mercedes in order to build an RV on one of their vans. We work closely with Mercedes to ensure we're serving our mutual customers the best we can. They often invite us to meetings to share new technologies or products. It's a great relationship and we like how they remain customer-centric after the sale.
---
What's the most innovative way you've seen an Airstream used before?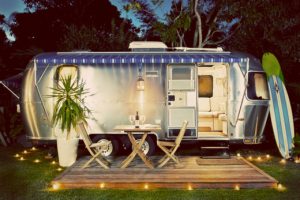 That's a tough question! I've had the privilege of traveling the world and being stunned at the creativity people have in using their Airstreams. From hotel rooms in downtown Melbourne, Australia to astronaut quarantine units at NASA, the list is long and impressive!
One of my recent favorites was a marketing trailer for Pop-Tarts (something I loved as a kid). They had fake Pop Tarts on top of the Airstream making it look like a silver toaster. It was brilliant.
---
Any inside scoops about new products or ideas that are in the pipeline that you could talk about?
Not if I want to keep my job! I can tell you this – we see the fleet size of tow vehicles in the U.S. getting smaller rather than bigger over the next 20 years. We also see millennials entering the market and wanting a travel trailer for their generation. We're working on products that focus on both of these dynamics – smaller crossovers and younger buyers.
Our core line is ready for the current wave of Baby Boomers, which are storming into the RV lifestyle. The Boomers are a huge group of people with 11,000 of them turning our prime buying age every day for the next 19 years. We're constantly trying to find the best way to keep this group buying Airstreams while also developing products for the next wave of Generation X and the Millennials behind them. It sure keeps us busy.
---
You can check out Airstream's website for the latest news and products here.
Looking to rent an Airstream for your next RV vacation? Check out our selection on
Campanda
!