This post has been written by Jacob and Esther Fu, the founders of localadventurer.com, a travel and photography blog with a focus on American destinations. Visit their site to learn more about their adventures.
Hi, we're Esther and Jacob. We run a blog called Local Adventurer where we have been exploring a different city every year to know it like a local.
During our last year in San Diego, we started talking more about what it would look like to live on the road in an RV. There's something dreamy about having your home go with you wherever you want!
We were fortunate to partner with Airstream's #EndlessCaravan and hit the road for 3 months. This gave us the chance to experience RV life first hand and decide whether or not it's for us. There have been aspects that we love, and others that we haven't! Let's start out with some things we didn't like so much:
---
The Cons:
It gets lonely.
Even in a 3-month span, we started feeling lonely. Don't get me wrong, there is definitely an RV community out there, and we met some amazing people on the road. But maybe with the way we're wired, we need a bit more stability in our friendships and relationships. There is something you miss not having that on a day-to-day basis. There isn't that friend you can just call up anytime you want to hang out or the family you can visit when you need.
The internet is … not great.
The other aspect that completely drove us nuts was the internet situation. Although there are some workarounds (that are quite pricey), you'll never have the internet speeds you do when you're in a city or grounded in one location.
For most people, this might be okay, but since our work is heavily reliant on a good internet connection and we're dealing with huge photos and video, this was a killer for us. You can get a decent connection when you're near bigger cities, but part of being in an RV is being able to visit more remote parts of the country.
---
The Pros:
The flexibility!
That being said, let's talk about the things we loved. First and foremost, we loved the flexibility! You can take your home wherever you want. If you find a place you like, you can stay for a week, month, or year. If you don't like where you are or the weather there, you can move onto a new location the next day. We live in a beautiful country, and this is the best way to see it.
Our 23-foot Airstream was really comfortable too! It sounds like a small space to live in with two people and two cats, but we quickly realized how much we didn't need. Everything in our trailer had purpose and intentionality, and we loved living that way. We had done a fair share of camping beforehand, and living in a trailer has completely spoiled us. It's hard to imagine having to car camp or backpack again when you can have all the comforts of home with you.
We brought our pets.
We also loved that we could travel with our two cats. Previously when we traveled, we would have to find a cat sitter and we would start missing them after a few days. Having them with us makes it feel all the more like home.
Overall, we've loved the experience and have been talking about getting our own RV in the near future. I don't think we would ever go full-time, but we like the idea of having a home base and hitting the road 3-6 months at a time.
---
Here are some of our favorite locations from living on the road: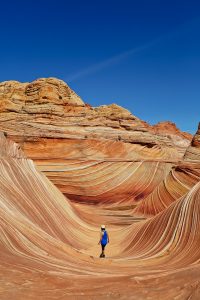 Kanab, Utah
The Good: There is a ton to explore in the area, like White Pocket, The Wave, Zion National Park, Grand Escalate, Antelope Canyon, and Horseshoe Bend. Hotels are kind of pricey, but RV parks are reasonable. You can stay right next to the location where you can apply for The Wave permit.
The Bad: There aren't many options if you need to shop for supplies. It's also brutally hot in the summer.
---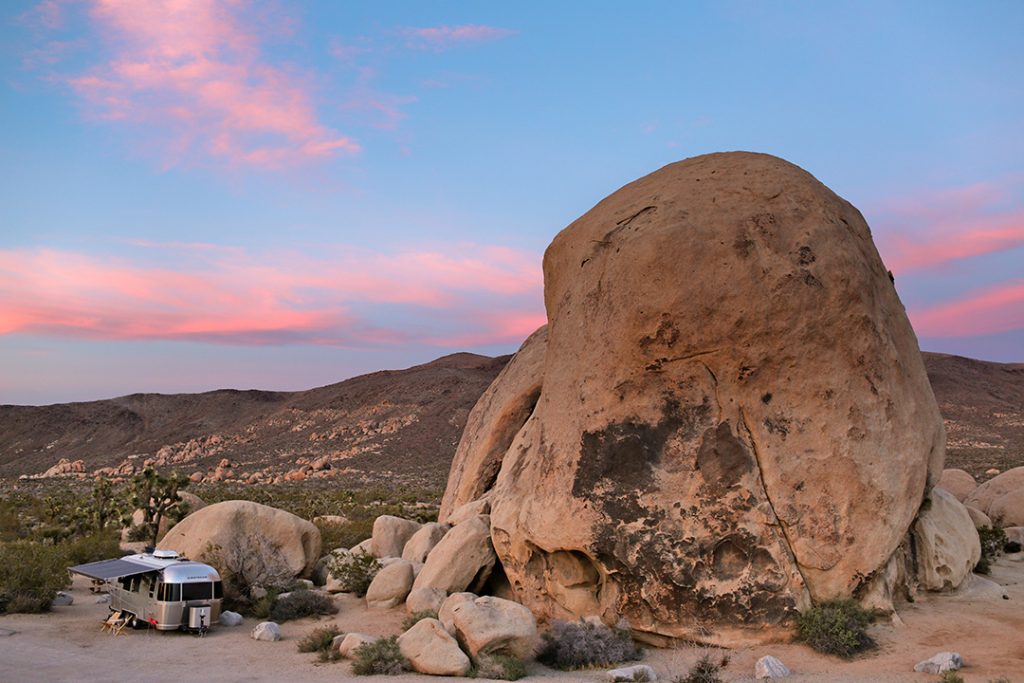 The Good: The scenery is beautiful and there are amazing campgrounds. If you're into climbing or bouldering, it's basically a giant playground for you!
The Bad: Unfortunately there are no hookups, which can be horrible on hot summer days. There are also limited campsites that fit an RV or trailer with no reservation system. We spent a few hours driving around trying to get a campsite and at 3AM, we happened to get lucky finding someone leaving.
---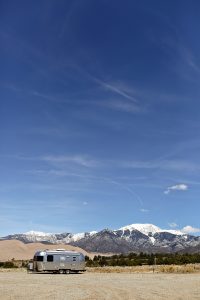 The Good: This is another National Park with beautiful scenery and campgrounds. There are a lot of fun activities at the park and you can even try sandboarding!
The Bad: There isn't much else to do in the area and the season is short.
---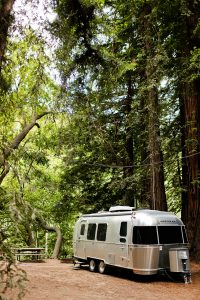 The Good: The coastline is full of beautiful spots to explore, like forests, coastlines, beaches, waterfalls, hikes and more! On top of that, everything is relatively close.
The Bad: There are limited and pricey RV parks. Weather can also be unpredictable.
---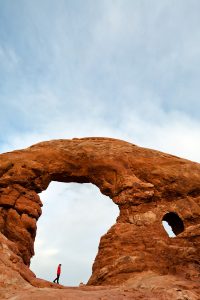 Moab, Utah
The Good: This is a great central location to amazing outdoor activities and a couple of National Parks. There are also good options for boondocking or RV parks.
The Bad: It get's really hot in the summer and can be really packed depending on the time of year and events happening.
---
Want to hear more about Jacob and Esther's adventures?
Follow them on their blog
.
---
Rent an RV and set off on your own adventure with
Campanda
. Click the link below to find the perfect RV for your trip.