By
Liz Wilcox
You've rented an RV on
Campanda
. You've planned your route. Everyone is thrilled to hit the open road. But what about where you're actually going to camp? How do you find RV parks and campgrounds that are perfect for you and your rig? Finding the perfect RV campsite can seem daunting, but it doesn't have to be. As a full-time RVer, I've learned some tips and tricks — and I want to share them with you. And no, I'm not just going to tell you to Google "RV parks near ___." Keep reading or skip ahead to:
---
What To Know Before Choosing An RV Campsite
The very first thing you need to do before you start searching for a great place to park your RV is to understand your options and requirements. Not all trips are created equal. It's important to consider the following:
1. Budget
What does your budget look like? How much can you spend per night? Figure this number out and commit to it — having a clear budget will help you tremendously when you're looking at parks.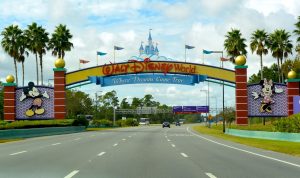 2. Length Of Stay
You may stop at a few places on your RV trip. Some may be one-night stops, in which case you might want to consider if there are free or cheap places to park your rig and sleep for the night. If you're planning to spend a few days in one spot, you may want to consider a place with more amenities.
3. Proximity To Planned Activities
You're probably traveling for a reason, whether that's a specific theme park or just some peace and quiet in the woods. Really consider the activities you have planned and how close they are to where you want to stay. You don't want to pick an RV park that's 45 minutes from Disney World if you bought a four-day pass.
4. Your Camping Style
If you don't know your camping style, you can't pick the perfect RV campsite. If you're renting an RV for the first time, you should take some time to think about what your ideal camping trip looks like.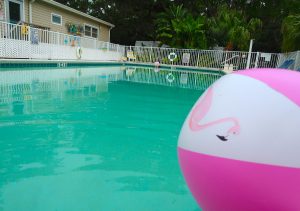 Do you like lots of amenities or prefer open space with room to run? Are you a social butterfly or a lone wolf? Check out campgrounds that fit your style. For example, I love RV parks with lots of people. I like to mingle and love when they have activities to attend. I recently attended an ice cream social and literally ran to the activity center so I wouldn't miss it! On the other hand, a lot of my RV friends enjoy parking at slower, less accessible state parks to enjoy the solitude. Take your camping style — and that of your travel companions — into consideration when you search for the perfect RV spot!
---
Understand Your RV Camping Options
Many new RVers get confused by all the different RV camping options: Why is one place called a campground and the other an RV park? What is the difference between an RV park and an RV resort? How can one place be a campground, RV park
and
resort?! What does it all mean? Never fear, fellow camper! I've broken down all the different RV camping options for you:
Campgrounds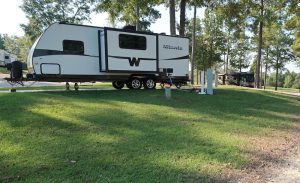 If you're into nature and are looking for a simple place to park, this is the option for you. National and state parks will usually have campgrounds with an electric hookup as well as water. Other times, a campground can simply mean a flat(ish) place to park with a fire pit. Dump sites, water fill stations and bathrooms are usually on the property, but may not be available at individual sites.
---
RV Parks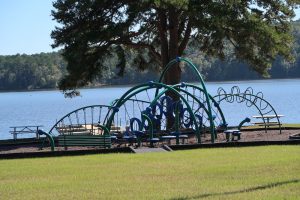 RV parks typically have fewer trees and more parking sites than campgrounds. There may even be amenities like a clubhouse, cable TV hookups and a playground for kids. You'll also have a sewer connection. RV parks can vary. When planning your trip, it's important to review pictures and read reviews to get a good feel for what the park offers.
---
RV Resorts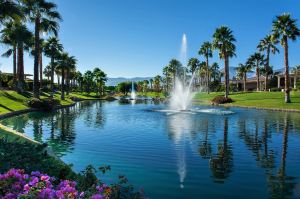 RV resorts are great! They will be very well-maintained, have lots of amenities and be close to "civilization". If you are renting an RV and want to ease into camping, this is definitely a fun option for you! Unfortunately, there is no industry standard for the term "resort." That means that some resorts are much better than others. Price is usually a good indication of the quality of resort. You get what you pay for, basically. Another good rule of thumb is that a place that is billed as an "RV park and resort" is probably not as luxurious as a place that simply calls itself an RV resort. You can check out
this article,
which showcases some of the best luxury RV resorts around the country. They're not cheap, but boy are they pretty!
---
Free Camping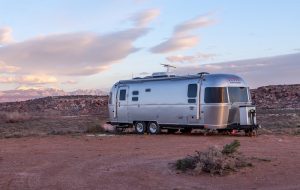 Sometimes it's late and you just want to park overnight, get some rest and head out in the morning. Many RVers opt out of paid camping on such occasions. Of course, this almost always means that you will have no hookups or water — in other words, you'll be boondocking. But it really is a great option to keep your average nightly cost down while traveling to your main destination. The easiest places to park for free are casinos, businesses with large parking lots like Walmart and even Camping World. However, not all businesses allow boondocking so make sure you call ahead and ask for permission. My fellow Campanda Ambassador wrote an article about how to find free RV camping, which you can read
here
.
---
Resources For Finding The Perfect RV Campsite
Alright, now that you've given your camping style some thought and have brushed up on your RV camping options, you're ready to start searching! There are plenty of resources for finding the perfect RV campsite. These are my favorite:
RV Websites
Google is amazing. It's turned our entire way of learning upside down. But when it comes to finding a place to park your RV, it doesn't reign supreme. Try these sites instead:
Campendium
Campendium is a free site with thousands of search results. Just type in your desired location and boom! You'll have a list of camping spots with information on price, hookups and amenities — plus peer reviews. This is a favorite among every RVer I know. Bonus: Campendium even tells you whether or not a spot has good wifi.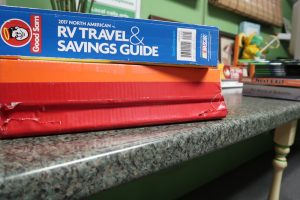 Good Sam
Good Sam
is an RV organization that has a large database of RV parks, resorts and campgrounds around North America. While you must pay to be a member, anyone can look online to search for places to stay in their RV. The best part about searching through Good Sam? They have a rating system and each campsite they list is carefully reviewed and scored every single year! This makes it easy to judge the campgrounds because they are all rated on the same system, not just someone's opinion online.
Casino Camper
While Casino Camper may not be on every RVer's list, it's definitely on mine! This is a great resource for finding free or inexpensive places to park. You can search by state and you're likely to find a nicer overnight stay than a Walmart parking lot.
---
RV Apps
It seems like a new RV app pops up every week. Most aren't very good, to be honest. So forget the gimmicky apps and keep it simple. Just about every RVer I know uses these two apps to find RV sites to park: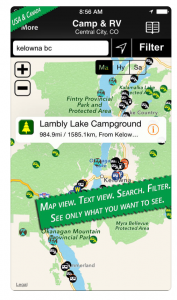 Allstays
This is a great app if you have an iPhone. And while it costs $10 to download, it's well worth the small investment. Not only will it show you the different RV campsites in a given area, it's also an interactive map. This means you'll be able to find gas stations, rest areas and stores!
Pinterest
This one might seem a little odd, but stay with me. In the last five years, Pinterest has evolved into an incredible visual search engine, and bloggers like me are using it to get their content out there. And this content is full of campground reviews! Use the Pinterest app to search instead of Google and you just may find the perfect place to stay on your next RV road trip. If you hate apps, don't worry — there's a website, too. For more RV apps worth the space on your phone, check out this list of
30 must-have apps
.
---
RV Clubs
Even if you're just renting an RV, joining an RV club may be the perfect solution to finding the best, most affordable campsite for you! Here are some inexpensive RV clubs you can join to find crazy discounts and great parks: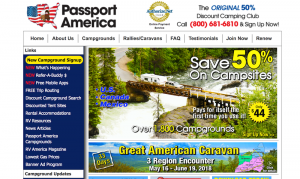 Passport America
At just $44 for an entire year, this club is hard to say no to. With half-off discounts for over 2,000 parks, it really pays for itself in a couple of nights. We use our Passport America membership as much as possible. There is an app you can use, and it's always the first thing we pull up when route planning. Honestly, we would not be able to travel full-time without this amazing club. And yes, I'm willing to admit that not all the parks are ah-mazing. But I've never been to a park that made me feel unwelcome! Anywhere we've stayed has been super friendly and accommodating. These discounted parks are perfect for overnight stays on your way to a specific destination.
Harvest Hosts
If your idea of a perfect RV campsite involves great views, an intimate setting and wine, Harvest Hosts is for you! Just like
Campanda
introduces RV owners to people looking to rent an RV, this unique membership club brings RVers and landowners together to allow RVers to park overnight at certain wineries, vineyards, breweries and the like — all for free. Buy this membership ($40 for a year) if you're looking for a truly unique and remarkable experience on your RV road trip. Like Passport America, it pays for itself in just a few nights.
---
RVer Facebook Groups
This resource is still untapped by the majority of RVers. With Facebook groups, you are able to talk to real people in real time about your route and campgrounds along the way.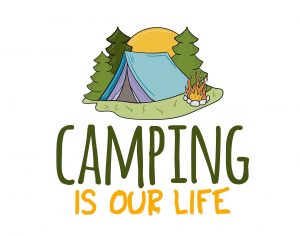 Where'd You Stay RV
Like the name states,
this group
is for sharing where you stayed on your RV trips! Members post pictures and personal reviews. Feel free to ask questions about a specific area or RV park or use the group search option to see if it's already been discussed.
Camping Is Our Life
Even if camping isn't
your
life, this group is a great resource.
This Facebook group
was made for showing pictures and videos of members' camping trips, so it's perfect for asking questions about any type of RVing — whether you're looking for campgrounds, parks or resorts.
---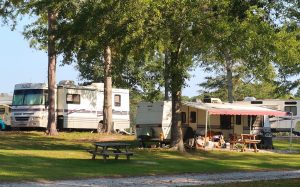 Tips For Snagging The Best RV Campsite
Online resources are amazing. But to truly find the best RV campsite time after time, you've got to know some "tricks of the trade."
1. Read reviews.
Whether you're looking on Google or another site, read the reviews! Look at pictures. Use that Pinterest app to search a blog post about the campground you're considering. All the research is well worth it when you arrive at a campground and fall in love immediately!
2. Call ahead.
Think you've found a park you'll really enjoy? Call ahead and talk with the desk about your rig. Discuss your needs and wants. Make sure they can accommodate you. Taking the extra time to call and chat will ensure that they put you in the best spot available.
3. Make your reservation ASAP.
If you're traveling to a popular destination during the busy season, your chances of driving up and simply finding a vacant spot are slim to none. Call as soon as possible to guarantee a spot close to where you'd like to be.
4. Ask about the refund policy.
Sometimes you arrive at a site and just don't like it. Make sure to ask about a refund policy before they take your payment! Some parks — especially those in popular, high-demand areas — have a "no refund" policy. But don't let that scare you off! If you've followed my advice and done your research, you're sure to find the perfect park for you and your RV!
---
Now that you've got a good grasp on how to find the perfect campsite for you, it's time to rent your RV! Click below to search for listings in your area on
Campanda
!