By
Camille Attell
In the winter of 2015, after a grueling day of work and a two-year stretch of housing and health challenges, my financially conservative, risk-averse husband turned to me and said, "we should leave everything behind and travel the country in an RV." (You can read our full story
here
.) We thought our idea to travel and work out of an RV was novel. Neither of us had much exposure to RVing and our perception was that it was something you did in retirement. But we weren't willing to wait that long. We dove headfirst into research and discovered that not only was RVing quite popular, it was a movement. "Movement" might be a strong word to describe the increased trend in recreational vehicle travel. Movements are often associated with a quest for social or political change. When you examine it more closely though, it's possible that what's happening in the RV industry goes beyond an increase in RV sales and travel.
Why is Rving growing as a movement?

Did you know there's a full-length documentary film coming out in October 2018 on the RV movement? I'm actually a project manager for the film and my husband Bryce and I will be featured, along with several other RVers. I enlisted my fellow cast members to help me answer the question: "Why is RVing growing as a movement?" Here's what I found out:
People are yearning for a different American Dream.
The tagline on my blog,
More Than A Wheelin'
, is "A Different American Dream." That's what it felt like we'd found when we made the decision to take up RVing full time. My husband and I each grew up with the idea of a familiar, fail-proof roadmap in our heads: go to school, get a job, get a house with a nice green lawn, save for retirement and maybe buy an RV someday, etc. We had built our whole lives according to this blueprint, and when we decided to step off the beaten path, it felt like we were discovering a completely different American Dream. This new dream didn't look like what we were told it was supposed to look like. It was a dream that we imagined for ourselves.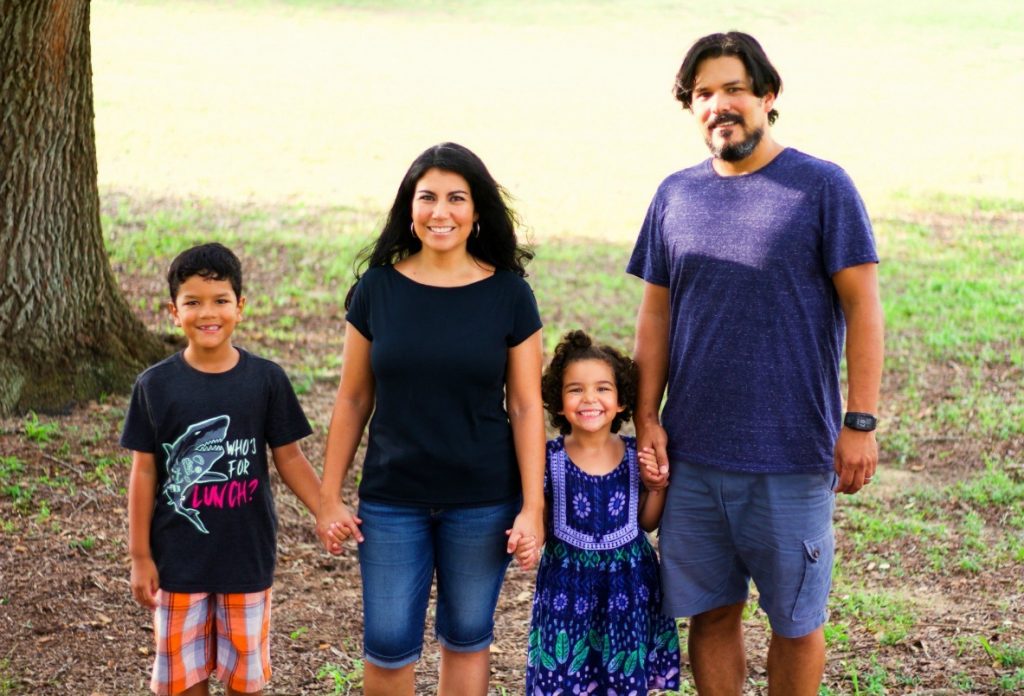 "RVing is growing as a movement because the American Dream isn't the only dream to have," say Robert and Jessica Meinhofer from Exploring the Local Life. "There is no escaping work, parenting (unless you don't have kiddos), laundry and spousal disagreements. But living your life on purpose, knowing that you made choices that pull you away from working in a cubicle and rushing through traffic … deciding to be present in your daily life doing what you enjoy with those you love … learning to see your kids as people and sharing daily life with them … living for yourself and family and not others — RVing gives you that — the freedom, the choice."
RVing can help you live more simply.
Owning things is a huge part of the American Dream. Part of the blueprint involves buying a home so you can then buy stuff to put in your home. Some of the stuff is useful and some — probably more than you realize — is useless. In fact, instead of owning your material things, your material things start to own you. My husband and I felt that way as we started to purge our belongings. It's amazing how you can fill an entire garage (and then some) with objects you never use!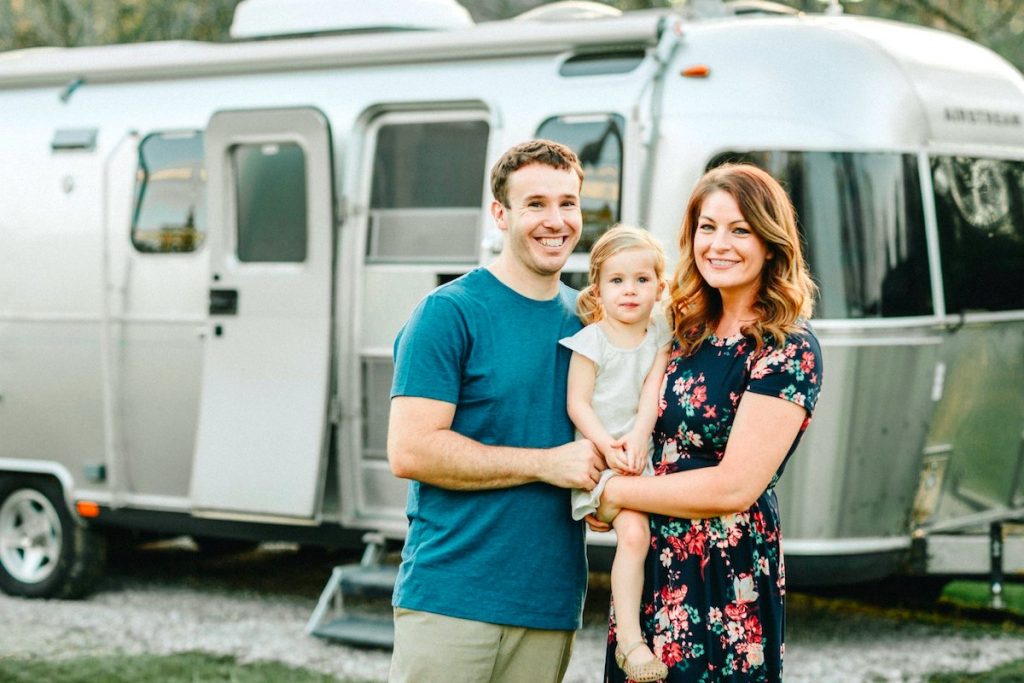 Marissa Moss from Less Junk, More Journey says: "Our whole lives the world has told us we needed more. More money, more house, more cars, more toys to be happy and successful. But what if the world was wrong? What if actually having less gave you more? More time, more memories, more life, more freedom. People are discovering the RV lifestyle to be the vessel to achieve this goal. A life of simplicity and adventure worth living!" Not everyone is going to leave everything behind to live a different American Dream, and not everyone has to. For some owning an RV
is
the American Dream. It's different for everyone, but there's something about being on the open road in an RV that inspires universal feelings of freedom.
RVs support an active and balanced lifestyle.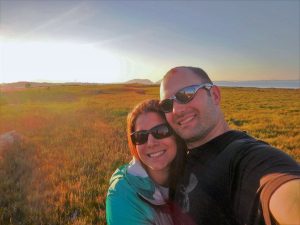 Many people are searching for a more fulfilling life — and quite a few are finding that RVing is the answer. Laura and John Hebard from Hebard's Travel explain that, "many [people] are seeking ways to unwind and unplug more often. Since we've been traveling, we've forged stronger bonds and friendships emerged that felt more healthy and hearty." Among its 2017 business indicators, the Recreational Vehicle Industry Association (RVIA) reported that RV owners said that RV travel "enables them to experience nature and outdoor activities and enjoy quality family time."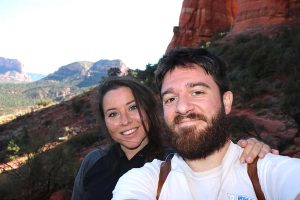 Owners referenced stronger family bonds, healthier eating and comforts like sleeping in their own beds as benefits of RV travel. It's not a stretch to correlate a healthy lifestyle with RVing. It makes sense that people who spend time outdoors, cook at home and spend quality time with their families would be drawn to RV travel. This aligns with what singer/songwriter and full-time RVer Audrey Callahan told me: "In the [four] months that we've been RVing we've visited more beautiful destinations than all of the last couple of years combined. This kind of freedom is addicting and I can see why it has attracted so many adventure seekers of all ages."
RVing is more cost-effective than other forms of travel.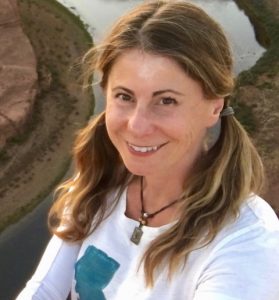 Kelly Beasley (a.k.a. RV Chickadee), co-owner of Camp Addict, thinks that "RV sales are up because hotel and flight costs are becoming prohibitively expensive. We're talking about thousands of dollars, even up to tens of thousands of dollars for a family of [four] to fly and stay in a hotel. RVing is a much more frugal and, oftentimes, a more fulfilling experience." A 2014 cost comparison by the RVIA showed that a family of four can save up to 62 percent on vacation costs by choosing an RV (even when you account for the costs of ownership, maintenance and fuel). Couples can save 11 to 48 percent. According to the report: "Even when fuel prices rise, more than 80 percent of RV owners say their RV vacations cost less than other forms of travel." I can confirm that traveling in my RV for months on end is way cheaper than my two-week honeymoon to Europe. (Okay, so I don't get to eat Italian gelato — but I do get to have s'mores over the open flame with my RV friends!)
Getting internet in an RV has gotten a lot easier.
If you follow RV bloggers who have been around for a while, like Technomadia, they write about how mobile internet was not much of an option when they started out. Limited access to the internet was a barrier for many prospective RVers who wanted or needed to be online.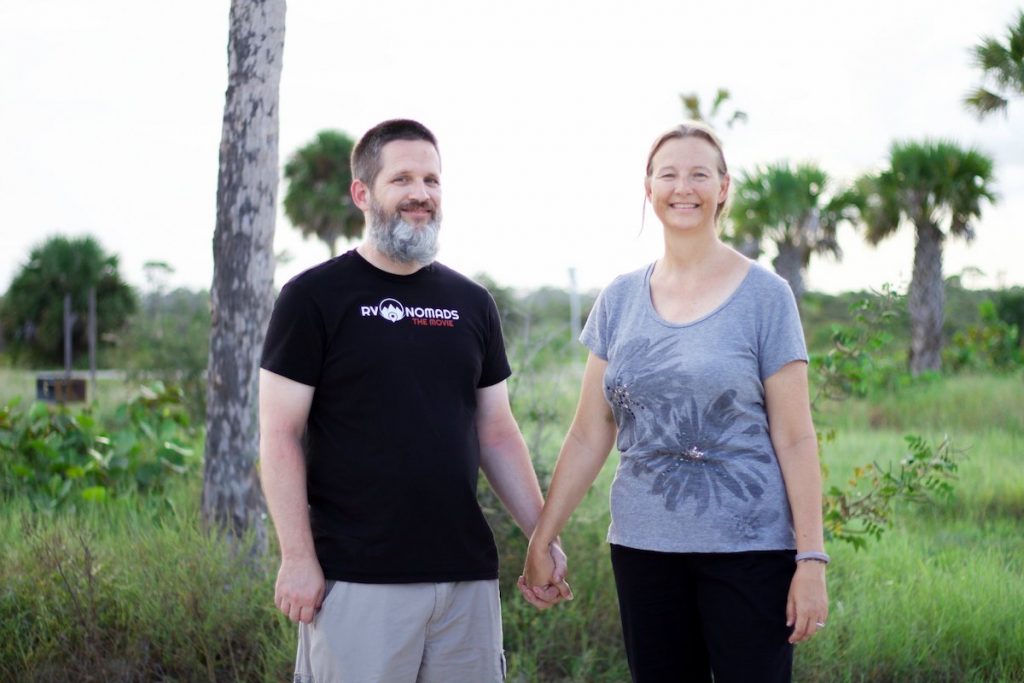 Today, there's a growing remote workforce thanks to improving cell data and access to the internet. Julie Chickery of Chickery's Travels says that RVing is growing as a movement because "technology has allowed people to work remotely. This in turn makes it possible for people to travel extensively while maintaining a stable income."
Lisa Brown from Always on Liberty elaborates on how technology is changing the way we work: "We can take our jobs outside now; beyond boundaries and walls that others dictate. Where else can we be our own boss at life while enjoying [the] freedom to come and go as we please?" It's no coincidence that as these trends increase, so too does the desire to work, travel and even live in an RV. According to the RVIA: "RV manufacturers are offering innovative new products that offer an optimal mix of size, amenities and price for today's budget-conscious consumers. Manufacturers are producing lightweight trailers and smaller, fuel-efficient motorhomes. Green technologies such as solar panels and energy efficient components are appearing on an increasing number of RV models." There's an RV solution for nearly everyone and every situation.
RVing communities bring RVers together.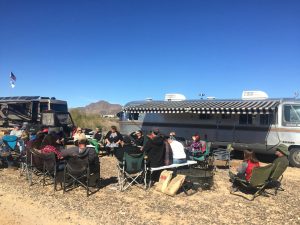 If you talk to someone who's been RVing for a really long time, say twenty or more years, they talk about how isolating the experience was back then. Without internet or Facebook groups, it was pretty challenging to have spontaneous meetups. Unless you planned well in advance with friends and family, you might not see another RVer outside of an RV park. Now there are whole communities of RVers that are an instant message away. These are communities of like-minded people who love the travel lifestyle and understand the unique experiences that RVing offers. (You can
read my article on how to make friends on the road here.
) Eric Odom, the producer of the RV Nomads film, says that "there are now so many of us coming into the lifestyle at the same time [and] we have this huge community developing where we all share a common thread in our lives. We all deal with similar mechanical issues, we all share the same passion for the outdoors and we all understand why we're unplugging." If there's any doubt about RVing as a movement, look at the
Xscapers
"Annual Bash," a yearly convergence of RVers in Quartzite, AZ. We went to our first Bash in 2017, which was attended by roughly 150 people. In 2018, they expect 400. If you there was an Annual Bash stock on the market, I'd buy it right now.
Social media has had a big influence on RVing
Social media hashtags like #Vanlife and #RVlife have popularized the idea of mobile living. I'm convinced that social media has had a huge role in the rise of the RV movement. I couldn't actually find strong data on the correlation between increasing RV sales and the proliferation of #RVLife and #VanLife hashtags on social media. But c'mon, it's pretty obvious! There
has
to be a connection between the RV movement and the sheer volume of RV YouTube channels and slick RV Instagram accounts. I know because people tell me directly. I hear things like, "Less Junk, More Journey inspired me to go RVing," or "I was at my desk scrolling through Instagram and thinking: that's what I want to do!" And I get it. Sure, my husband and I made the decision to go RVing on our own, but it wasn't long before we were watching YouTube channels, reading blogs and learning everything we could in the vast internet sea about RVing.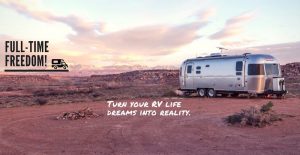 All that social media consumption influenced our decisions — it helped us figure out which RV to buy, which RVing groups to join and which campground memberships to have. At the end of 2017, some RV blogger friends and I put together a live Facebook event called "Full-Time Freedom Week," a week of RV education, inspiration and entertainment. Over 1,000 people RSVP'd to the event and raved about how inspired they were to run out and buy an RV of their own. If that's not a movement, I don't know what is.
The RV movement is expected to grow.
What really strikes me about the RV movement is how RVing truly appeals to all ages. It's not only for retirees or hardcore outdoor adventurers. CNBC reported that in 2017, millennials (people born between the early 1980s and early 2000s) pushed sales to record highs. The RVIA reported that RV sales are expected to grow as aging baby boomers enter the age range in which RV ownership has historically been highest. In other words, every generation loves to RV! How many other movements can claim that?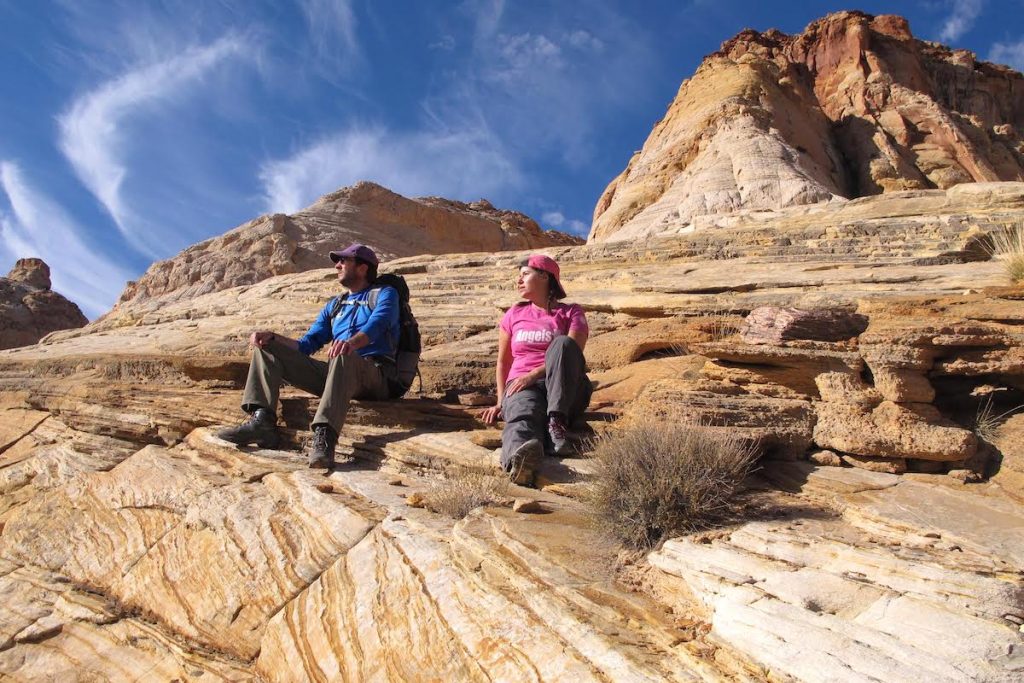 I hope this article about the RV movement has inspired you. Maybe you're already rushing out the door now to go check out RVs for sale or for rent (
psst
…
Campanda
has a great selection). Hope to see you on the road!
---
The RV movement is a huge opportunity for savvy RV owners. If you don't live in yours full time, consider renting your RV, camper or trailer to someone looking to experience the joys of the open road! (You can make some serious money, too.)
Not using your RV right now? Rent it out!
Don't own an RV? Rent an RV on Campanda and discover what it's all about!