By
Camille Attell
Crickets Do Not Make Great Friends
When my husband and I left everything behind to RV full-time, we fantasized about making friends on the road. Oh, the interesting characters we'd meet! We envisioned eclectic families living off the grid, traveling cat circuses and kindly loners. Instead, it was mostly tumbleweeds and crickets. Crickets do not make great friends. Don't get me wrong: Crickets are cool, especially at night when they make that soothing "crick-crick" noise. But they don't engage in deep conversations by the campfire or lend you a cup of sugar when you're in need. It all starts to feel a little lonely. Crick-crick, crick-crick. Making friends on the road was harder than we imagined. When you move around often, it's difficult to build a community. Thankfully, we stumbled upon some resources that changed everything.
The Friends We Almost Didn't Make
I purchased an Escapees membership before we hit the road. Escapees is a total support network for all RVers with everything from blog articles to mapping tools to a job board. Within the network is a group called Xscapers that provides resources to working RVers. After a couple of months, I was browsing through the Escapees website and discovered that they were having an "Xscapers Convergence" in Quartzsite, Arizona. I was thrilled! We were already planning to be in the Quartzsite area around the same time, so I excitedly told my husband about the meeting and
boom
! Just like that, we made plans. Making spur-of-the-moment plans is one of the many perks of RV life.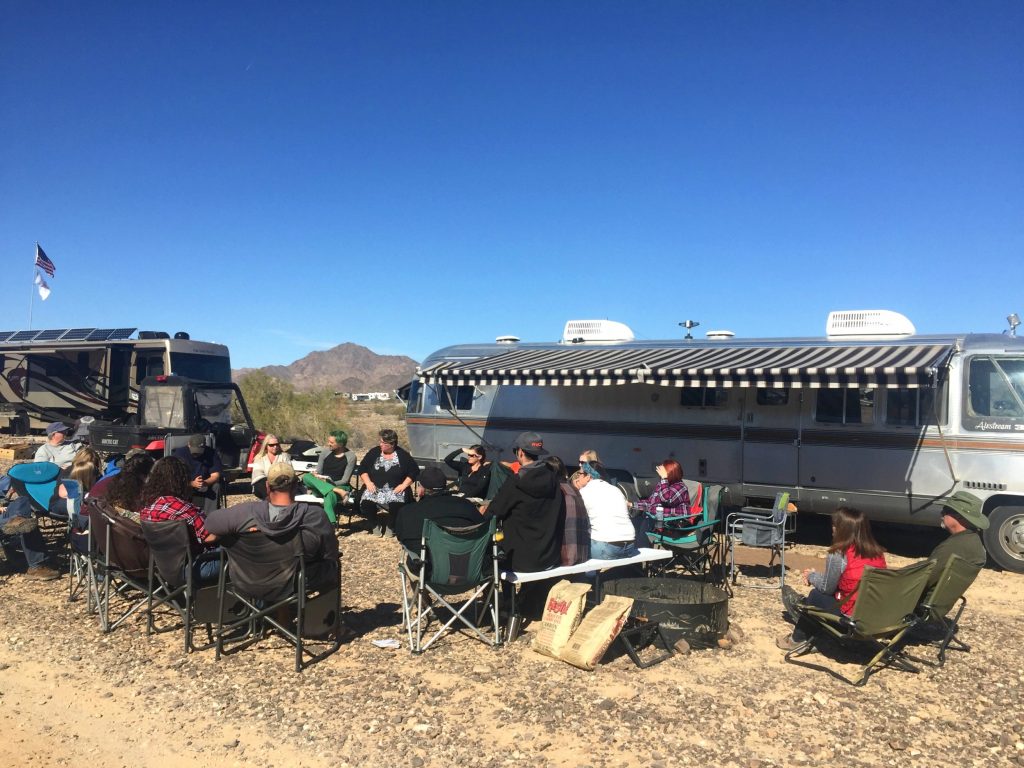 We arrived in Quartzsite without knowing a soul. By the time we left we had lifelong friends. That's another great thing about RV life: You inevitably have things in common with people who choose this lifestyle. You instantly have topics to discuss and common experiences that you don't have to explain. It's really kind of magical. Anyone looking to meet friends on the road should look into the Escapees and hit up to a convergence or event. You won't regret it!
We Also Made Virtual Friends
I was never big into social media before living on the road. I'd post the occasional photo of my grande burrito on Instagram or "like" a post on Facebook from time to time, but I wasn't an avid user. That changed drastically when I joined various RV Facebook groups and followed RVers on Instagram. Those online relationships led to in-person encounters too. Again, you often have instant chemistry because you have so much in common. For example, here's an invite we got from some fellow RVers on Instagram: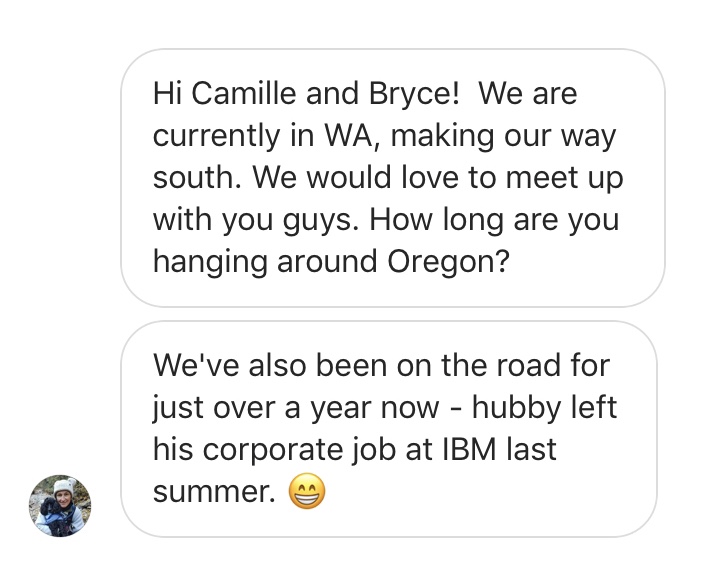 You Can Talk About Almost Anything With RVers
I recently met up with some RV friends for ice cream. They had just purchased a Class B van with a "cassette" toilet, which functions differently than a flush toilet. When I heard this, I exuberantly shouted "I want to see your toilet!" in the middle of the ice cream shop, and we all laughed hysterically. Who else but fellow RVers would understand that kind of excitement? Jokes about toilets aside, I feel so lucky to have met so many wonderful people through RVing.
RVers You Should Know
I've made more RV friends than I ever thought possible. Let me introduce you to some of my absolute favorites:
Liz Wilcox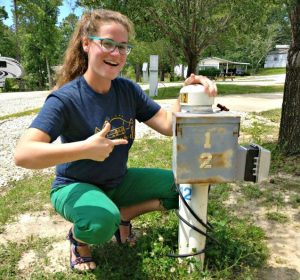 I met Liz Wilcox from The Virtual Campground at the RV Entrepreneur Summit. She had a quirky wit that immediately caught my attention. While we didn't spend much time in person, we developed a working relationship and friendship online. We've since collaborated on several projects, including her hilarious e-book, "Tales From the Black Tank: A Collection Of Hilariously Crappy RV Stories". She's a
Campanda ambassador
, too!
---
Dan and Lindsay McKenzie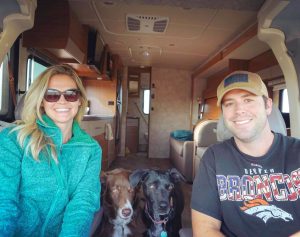 Dan and Lindsay McKenzie also attended the RV Entrepreneur Summit, but we didn't meet there. I started following Lindsay online (that sounds weird in any other situation, but not for RVing) and really liked their RV brand, Follow Your Detour. We became friends and recently helped each other complete our first online training programs — I created a course on finding remote work and they developed a budgeting program called Finance Your Detour to help people travel full time.
---
Sean and Julie Chickery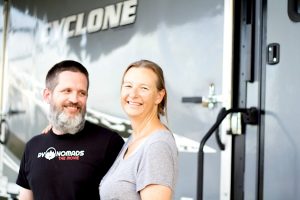 I've never actually met Julie from Chickery's Travels in person. We met online through a mutual project, a documentary film called the Open Road RV Nomad. When she found out about a Mastermind group I was leading with Liz, Lindsay and a few other women, she asked to join. She was a perfect fit! Julie and her husband Sean also wrote an e-book called "Full-Time RV Finance" that offers advice about saving and making money from the road.
---
It Turns Out Making Friends is Easier than Ever
My own experiences have proven that it's easier than ever to make friends on the road! Technology has enabled entire communities of Rvers to connect online and through in-person events. RVers are some of the friendliest and most welcoming people around — so you can forget about befriending crickets.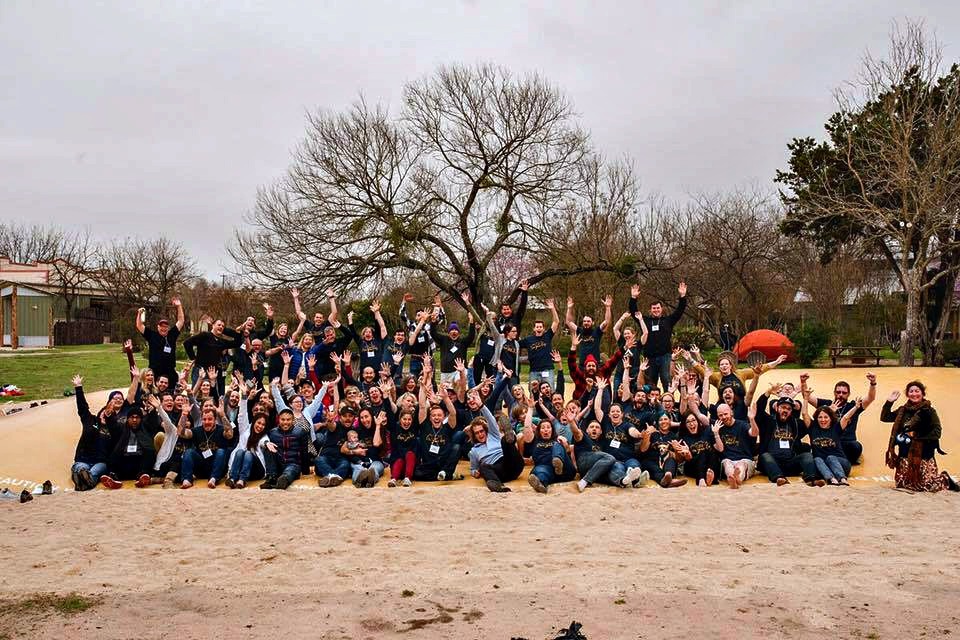 Want to swap RV stories? Check out my site, More Than a Wheelin', and follow me on social media so we can meet up "IRL" (in real life).
---
Feeling Inspired?
Rent an RV on
Campanda
and embark on your own adventure. You never know who you might meet!