It happens so often that it feels like a cliché: A couple retires, buys an RV with all the bells and whistles, makes grand plans to take their rig to the lake every other weekend (at least!) — and then spends the next few years lamenting that their RV spends most of its weekends in the driveway, depreciating in value with every second.
---
Underused RVs Cost Money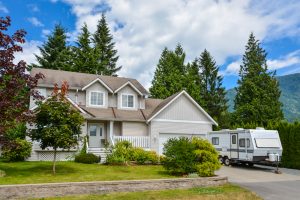 There are plenty of good reasons to buy an RV. If you're reading this article, you probably don't need to hear them. But what happens when real life gets in the way of your retirement fantasy? What happens when your motorhome or trailer spends more time in storage than it does on the road?
Depreciation, for one thing — the value of an RV starts plummeting the minute you drive it off the lot.
But depreciation doesn't mean financing gets any cheaper. Unless you shelled out and paid for your rig in full, you're probably making hefty monthly loan payments. When you can't use your RV often, making regular loan and insurance payments can feel like a real injustice.
Finally, there's the fact that like any other vehicle, an RV that sits idle for long periods of time costs more to repair.
---
Renting Your RV Is A Safe & Easy Source Of Income
But for all the extra costs, you can't bring yourself to sell your vehicle. You may not make it to the lake every weekend, but you haven't given up your Grand Canyon dreams just yet. Besides, the grandkids might want to go camping this summer instead of playing video games (we can all dream, right?).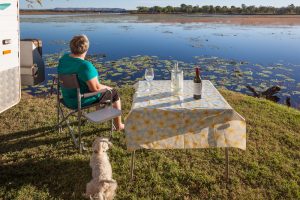 So why not rent your RV out? A few years ago this idea might have seemed totally crazy. But the rise of peer-to-peer rental marketplaces like Airbnb, Vrbo and Homeaway has taken some of the crazy out of renting your personal property to strangers.
Companies like Campanda have made the process simple, safe and surprisingly lucrative. RV owners can rent their underused vehicles out for hundreds of dollars a night, offsetting many of the costs of ownership.
And thanks to the way our online platform operates, owners have control over when and to whom they rent their vehicle. Essentially, you now have the option to operate your own small-scale RV rental business with the rig that's been rusting in your driveway.
The income you earn from renting your RV can be used to make insurance or loan payments, cover maintenance costs or fund your next road trip. And yes, we offer comprehensive RV rental insurance and roadside assistance — because renting out your RV should be an easy way to earn money, not rack up pricey repairs.
---
Other Financial Reasons To Rent Your RV
There are less obvious financial benefits, too: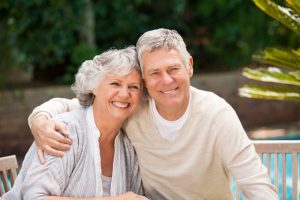 RVs that get regular "exercise" stay in better shape and generally cost less to repair. In some ways, renting out your vehicle out is sort of like hiring a dog walker for your luxury Class A — you can't take her out as often as she needs, so you find someone you trust to do the work for you. The difference is that in the RV scenario, you are the one getting paid!
Tax season reveals some other surprising benefits to renting out your RV. You may actually be able to deduct expenses like depreciation, insurance, maintenance and repairs on your federal taxes. Read more about RV tax deductions here, and check with your accountant to find out where and how your RV can save you money on your taxes — the answers may surprise you!
---
RVing Is About Freedom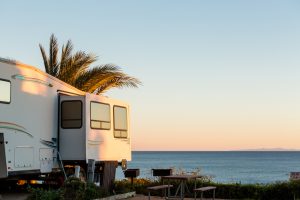 Finally, RVing isn't just a hobby; it's a lifestyle. RVers value things like fresh air, fireside conversations with friends and family, and the freedom to travel wherever the road takes you.
The people who would rent your RV share these values but usually don't have the space or desire to commit to full-time ownership (or they're traveling from a far distance to visit a nearby national park, for example). If you can't use your RV, why not share the joys of RVing with a fellow enthusiast who can? They'll thank you for the memories — and you'll put extra cash in your pocket!
RVing is about freedom. That's why Campanda gives you the freedom to rent your motorhome, camper or trailer the way you want. Name your price, pick your dates and choose your renters — it's your RV, after all!
---
Intrigued? Listing your RV is free and you never have to make a booking until you're ready. Click the link below to find out more, or give us a call at (339) 707-7307 to talk to someone who cares about your experience.