By Liz Wilcox
Woohoo! Your RV is officially listed on Campanda. Now it's time to start thinking about your customers —who they are what their ideal RV rental looks like. Then you can make a few tweaks to ensure that your rig will stand out in a crowd.
Couples are one of the biggest and best groups of RV rental customers out there. Creating a listing that will appeal to couples will help make your RV rental business more profitable.
Check out the following tips to make your RV listing more appealing to couples:
1. Take LOTS of high-quality pictures.
This is my number one tip and absolutely essential to getting your RV rental business off the ground.
Having good pictures will automatically make your listing stand out against the rest.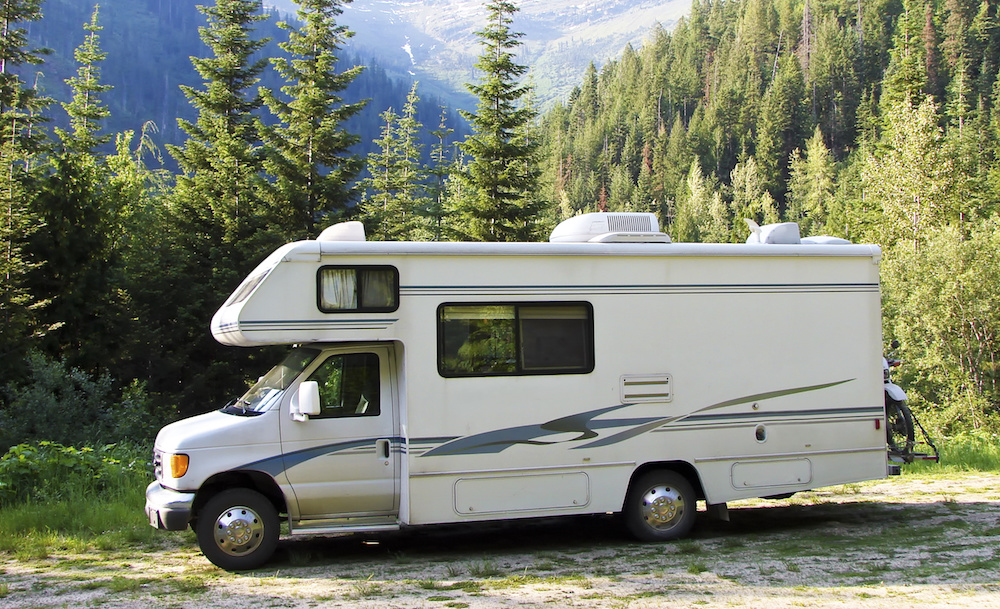 Good photographs require the right lighting, equipment and staging. Now, this doesn't mean that you need a professional photographer or even a fancy camera. But you do need to use the best camera available to you. A fairly new cell phone can do the trick, but if you have a friend with a decent digital camera, that's even better!
The first image on your listing should be an exterior shot of your RV. Nailing this photo is going to bring more people to your listing — and ultimately earn you more money.
Consider going the extra mile and setting your rig up in nature or at the local campground. This will help your potential renter really see themselves enjoying your RV rental like they would on their trip.
Here are some rookie photography tips for your RV:
Wider angles are more visually appealing. Step back from your RV until the whole vehicle fits in the frame.
Hold your camera horizontally rather than vertically (portrait mode).
Try taking a few pictures from low or high angles (not eye-level). This can make for a more unique picture and often helps a space seem larger.
Natural lighting from the sun looks best. When taking interior photos, avoid using your camera's flash — it creates dark shadows and usually gives images a creepy vibe.
Clean your RV before taking photos! No one wants to see dirty socks or mops lying around.
Aim to take 20 photos using these tips. Then go through and pick the best 10 or so and you're bound to have a more appealing listing.
---
2. Offer extra amenities.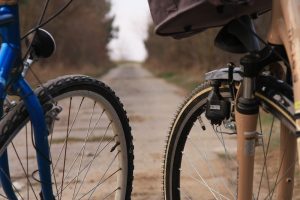 Sure, all RVs are exciting and interesting in their own special way. But if you want your unit to be irresistible to couples, consider sweetening the deal with a few inexpensive extras.
Many couples are renting an RV to get out in nature. They want to take an active vacation, which means they'll be on the lookout for an RV that can accommodate their outdoor equipment.
Adding a bike rack to your RV is a great way to enhance your rig, but adding some beach cruisers or mountain bikes is even better! Boasting extra amenities is a great way to get more people booking your RV rental.
You could also consider kayaks, stand-up paddle boards or walking sticks depending on your location. The best part? You can offer these things as add-ons for an extra fee!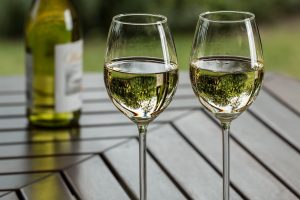 Even active couples are going to look forward to some lazy moments in your RV. You don't need to go full-blown romantic, but make sure your rig is cozy: Add a nice area rug, a set of wine glasses and lots of pillows to make your listing appeal to couples.
You may also want to consider including a small outdoor grill in your listing and some outdoor games like Ladderball so that a couple can imagine themselves socializing with friends at the RV park.
---
3. Write a great description.
Once you've hooked a potential renter with a high-quality exterior photo, you've got to reel them in with a good description.
Highlight the features that are important to couples here. This is where you really answer the question: Why should a couple rent my RV?
Does your rig have a comfortable living room area? Picture all the ways a couple can use that feature: They can lounge around after a long hike. They could also invite friends over for dinner or for a comfy spot around the TV for the big game. Be sure to include this and other features in your description.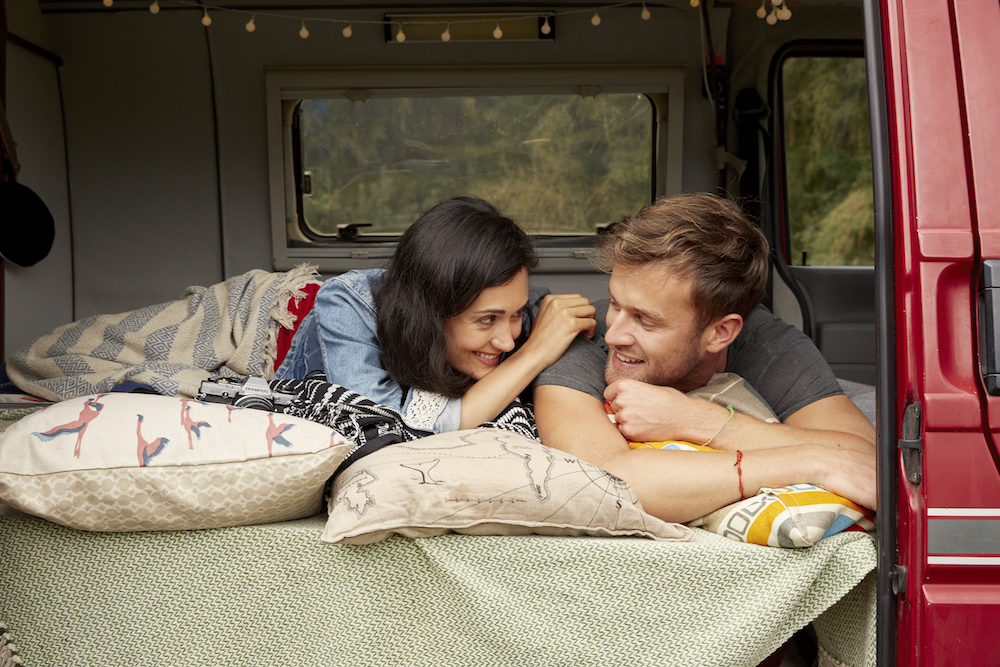 Above all else, your RV rental description should include a great opening sentence.
When couples are scrolling through the Campanda site, they will be able to see that first sentence without actually having to click on your listing. Make it a great one and people will be much more likely to click to learn more about your rig.
Just think of it this way: the job of the first sentence is to get someone to read the second sentence.
---
4. Consider allowing pets.
Lots of couples have furry companions. Consider allowing pets into your rig. It may seem scary at first, but it can greatly increase your visibility on the Campanda website and ultimately lead to higher profits!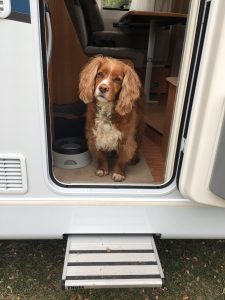 You can charge a small additional security deposit and cleaning fee for renters who want to bring their cat or dog along. And of course, feel free to ask your renters questions about the pet they plan to bring along to make sure they're suitable for RV life.
Put "pet-friendly" in your description to make sure renters notice this amazing feature about your RV!
Couples are generally fantastic renters. And each year, more and more are discovering a love for RVing. Appealing to couples, young and old, is great way to make your RV rental business a successful one!
---
Now that you know how to make your RV more appealing to couples, why not spruce up your RV rental listing on Campanda?
Click the link below to start or continue your RV listing.
Are you interested in renting an RV yourself? Find your perfect RV rental on Campanda: