Do you need a special license to drive an RV?
Unless you're going BIG, probably not. Most states do not require a special license for RVs weighing under 26,000 pounds or towed vehicles under 10,000 pounds. Vehicles that can carry more than 16 passengers are often subject to special licensing (so you know, don't go RVing in a literal school bus).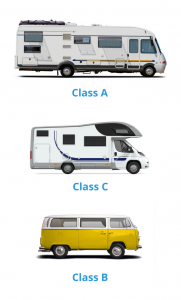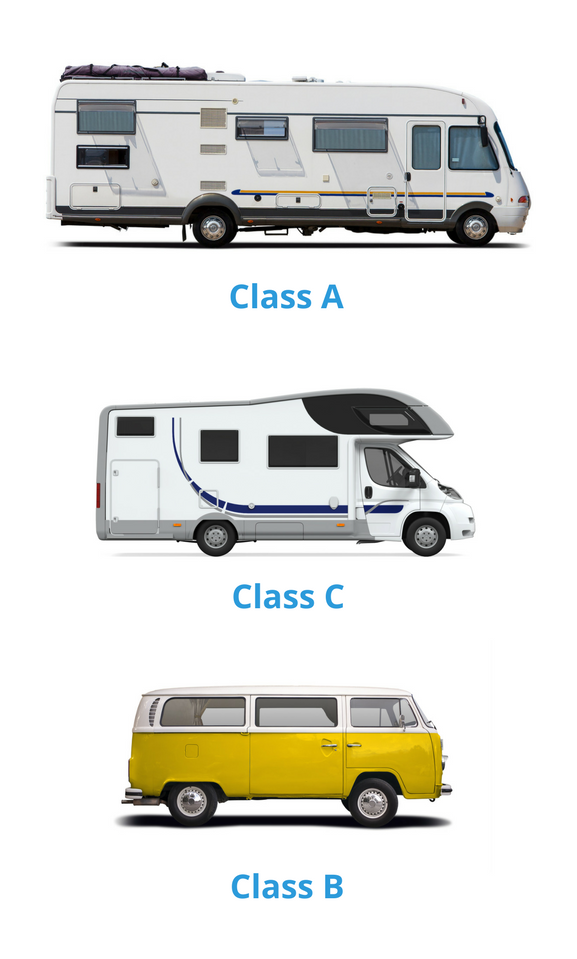 For reference, the average Class B RV weighs between 6,000 and 8,000 pounds, while a Class C vehicle typically weighs between 10,000 and 12,000 pounds. Class A vehicles can weigh anywhere from 13,000 to 30,000 pounds.
In other words, for most kinds of RVs and campers, you do not need a special license.
However, each state has it's own rules, which can make things confusing for RV renters and new owners. To make it easy to find the information you need, we broke down the rules, state-by-state.
Keep reading for Campanda's comprehensive guide to RV driver's license requirements in every US state.
Note: This article was updated in January 2018. We have done our best to ensure that the information is accurate, but state laws, rules and regulations are subject to change. We highly recommend that you check with your local DMV to confirm the details below before buying, renting or driving any RV.
---
What is a special license?
Broadly speaking, there are two types of special licenses: a commercial and non-commercial license.
Some states require you to have a non-commercial special license in order to drive a recreational vehicle over a certain length or weight. Other states will require you to have a commercial driver's license (CDL) — the kind of license needed for large and heavy vehicles likes buses or tractor trailers.
---
States That Require A Commercial Driver's License
States That Require A Non-Commercial Special Driver's License
States That Do Not Require A Special Driver's License
The following states do not require a special driver's license to drive an RV. Where possible, we have provided links to the relevant state laws where the exemption for recreational vehicles can be found.
Remember: When in doubt, contact your local DMV.
---
A Simple Solution
If you're worried about needing a special license to drive an RV, the solution is usually pretty simple: go smaller.
A Class C vehicle, campervan (Class B) or travel trailer is unlikely to exceed the weight restrictions for your normal driver's license. Smaller vehicles are also better for RVing beginners who may not feel as confident handling a huge rig.
Check out Campanda's selection of RV rentals to find the perfect vehicle for your next trip!
Disclaimer: The information in this article is intended solely to provide general guidance and should not be considered professional legal advice. While we have done our best to ensure that this article is accurate, Campanda is not responsible for any errors or omissions. The reader assumes full responsibility for the use of the information provided. The reader should always consult professional advice before making any decision or taking any action.