By
Camille Attell
If you love being outdoors and exploring nature, then a great perk of RV travel is that you can park, sleep and live in the same place where you plan to hike.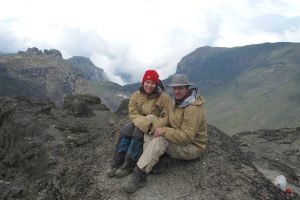 (And if you don't have one of your own, you can now rent an RV from fellow enthusiasts on
Campanda
!) My husband and I are avid hikers, and have had some of our best hiking experiences while traveling in an RV. We have a fairly large rig too — a 34-foot Class A gas coach — and have been able to get it into nearly every place we've wanted, including some really off-the-beaten-path areas. Here are some of our favorite hikes, along with tips on where to park your RV when you get there:
---
Bryce Canyon National Park | Utah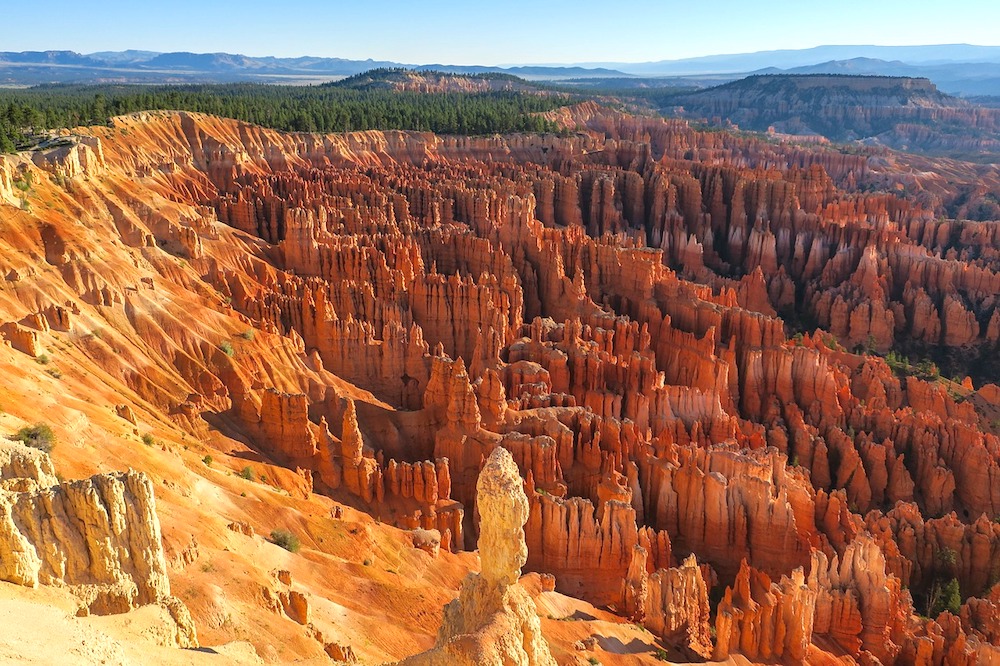 Utah is the mega-hike capital of our nation. With towering red rock landscapes and five national parks, it can feel impossible to pick just one national park to visit. So we decided to visit all five! Deciding on just one park for this article wasn't much easier, but my husband and I decided that Bryce Canyon was our top choice because of the unique structures and relatively easy hiking options. It also helps that it has the same name as my husband Bryce. In fact, when we meet new people, he often says "My name's Bryce — like the canyon."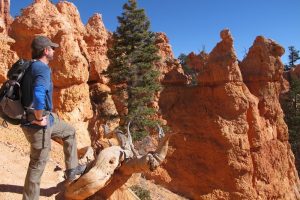 We did the Navajo Loop Trail, a moderate 1.4-mile trail. You can complete this loop in about one to two hours, and see a variety of landscapes , including hoodoos (the tall, spire-like rock formations) and sweeping vistas. You can either pack a lunch (my favorite way to eat on a hike) or check out Ruby's Inn, a hotel and restaurant catering to visitors. There are a couple of camping options in the area, which you can find on the National Parks Service
website
. We chose to camp behind Ruby's Inn, which offers twelve RV sites. This gave us easy access to the hotel, restaurant and even the jacuzzi, which you can use at no additional cost. Trust me, there's nothing like a soak in a jacuzzi to help you relax your tired muscles after a long day of hiking.
---
Guadalupe Peak | Texas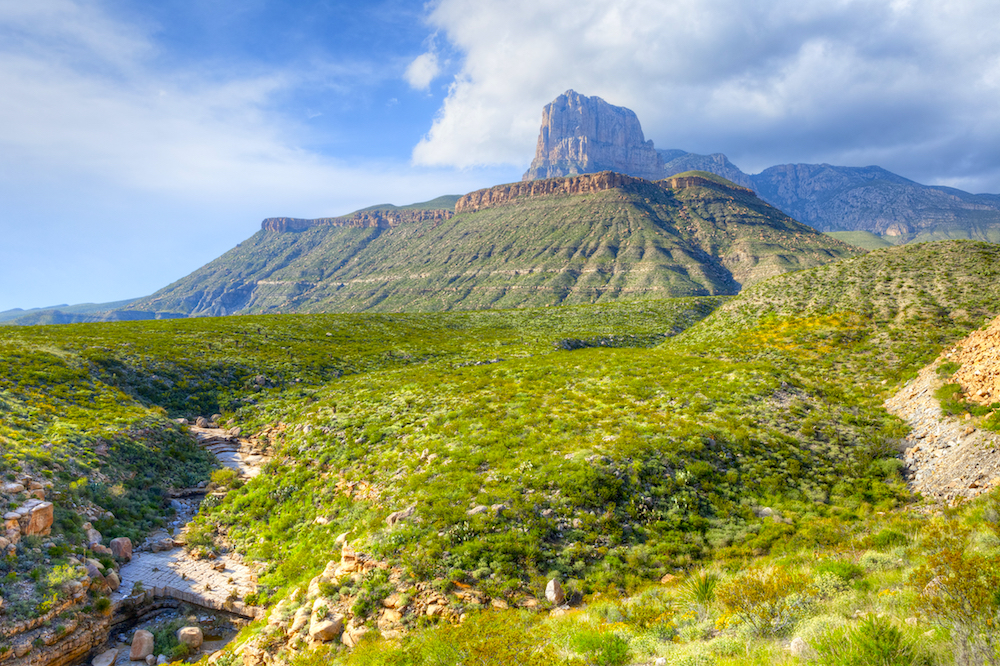 Bryce and I are what you call "peak baggers" — people who like to hike to the the top of the highest points in every place. We have summited Mount Kilimanjaro and a few other peaks. Bryce is a bit more determined than me and was eager to bag Guadalupe Peak, located in the Guadalupe Mountains National Park in Texas. I was less enthusiastic when I discovered that we were out of the coffee that morning. But being the good sport that I am, I drank tea instead and grumpily muscled up the mountain.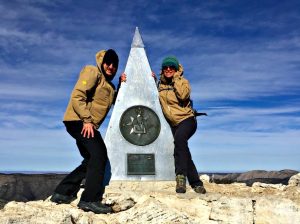 The Guadalupe Peak Trail that leads up to the 8,751-foot peak is a strenuous 8.4 miles with 3,000 feet of elevation. If you're not an avid hiker or in reasonable to good shape, this hike might tucker you out. But it's worth it in the end because the views are stunning, especially if you bring a lunch and eat at the top. If that's a lot to take on, there are plenty of easier hikes in the area. (Side note: The top of Guadalupe Peak is my first ever blog post on our
More Than A Wheelin'
website!) Camping in the park is limited and basic. We ended up boondocking in the parking lot. You can read
my article about finding free and inexpensive RV camping
for more information about how to boondock.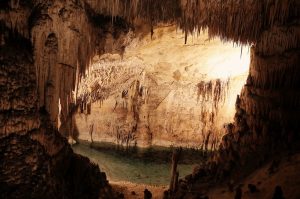 It's worth mentioning that Carlsbad Caverns National Park — a massive cave system in New Mexico — is not far from Guadalupe Peak. It's by far the most stunning cave system I have ever seen and it's 100 percent worth the 30-minute drive from Guadalupe Peak. The giant speleothems (cave formations) will leave you in awe. It may be a stretch to call Carlsbad Caverns a hike since there is an option to take an elevator, but if you want to turn it into a more active side trip, then I recommend climbing back up the 750-foot incline when you leave.
---
Black Elk Peak | South Dakota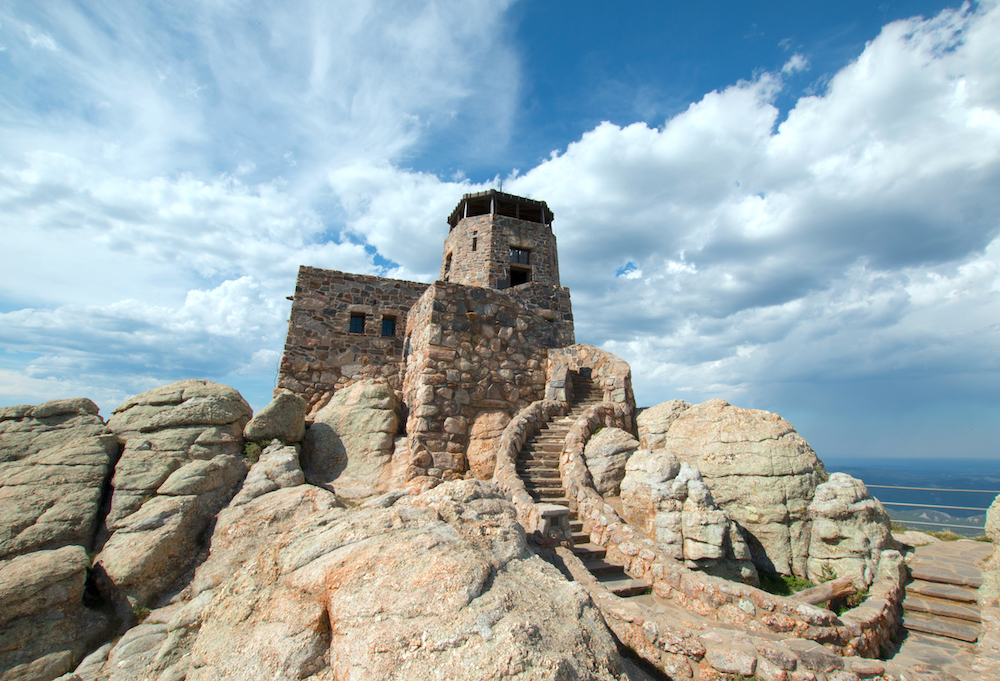 If you're a peak bagger like us, then you should definitely add Black Elk Peak to your list of hikes. Just a stone's throw from Mount Rushmore, it's a destination that you can easily work into your family's summer vacation. The four-mile trail starts at Sylvan Lake inside of Custer State Park and leads to the highest natural point in South Dakota at 7,242 feet. It offers beautiful scenery and wide mountain and valley vistas. There's even a stone fire tower at the top that offers stunning 360-degree views.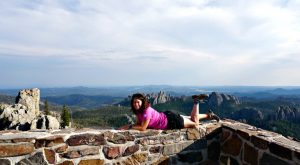 When we hiked it we barely saw anyone else on the trail and had the peak all to ourselves. We enjoyed some turkey sandwiches while taking it all in. There are a number of RV camping options in the area. We camped in
Piedmont
— about 15 to 20 minutes outside of Rapid City — because we wanted to explore a number of places in the area and that was the most convenient location for our plans.
---
Grand Teton National Park | Wyoming
It's hard to find a hike as grand as what's offered in Grand Teton National Park in Wyoming. I grew up in California and the Sierra Nevada mountain range was right in my backyard. I thought we had the best mountain range in the United States until I encountered the Grand Tetons with its sweeping rock facing stretching to the valley floor. Whew, they took my breath away!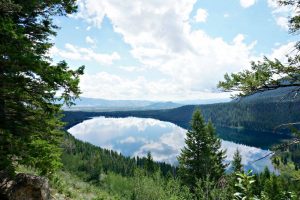 We had planned on one of the more popular hikes in the park, but apparently so had everyone else — it would have been over an hour before we'd be able to park our car. So we ended up at the 7.2-mile
Phelps Lake Loop Trail
instead. This turned out wonderfully because we got to take in the Phelps Lake views. As we descended to the lake bed, we crossed through a beautiful wildflower meadow while gazing at lodgepole pine trees (and keeping a watchful eye for grizzly bears).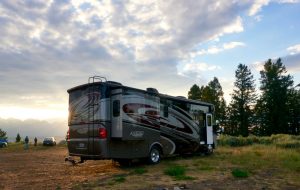 It rained on and off, creating a heavy mist that engulfed the peaks. The intermittent drizzle actually made the experience even more mystical! There are multiple RV parking options in Grand Teton. We were lucky enough to discover Upper Teton View, which you can find on Campendium. It was a visually stunning spot, fairly quiet and private with only a handful of other RVers. It's boondocking-only accommodations in a rugged area, so be prepared.
---
Chimney Rock State Park | North Carolina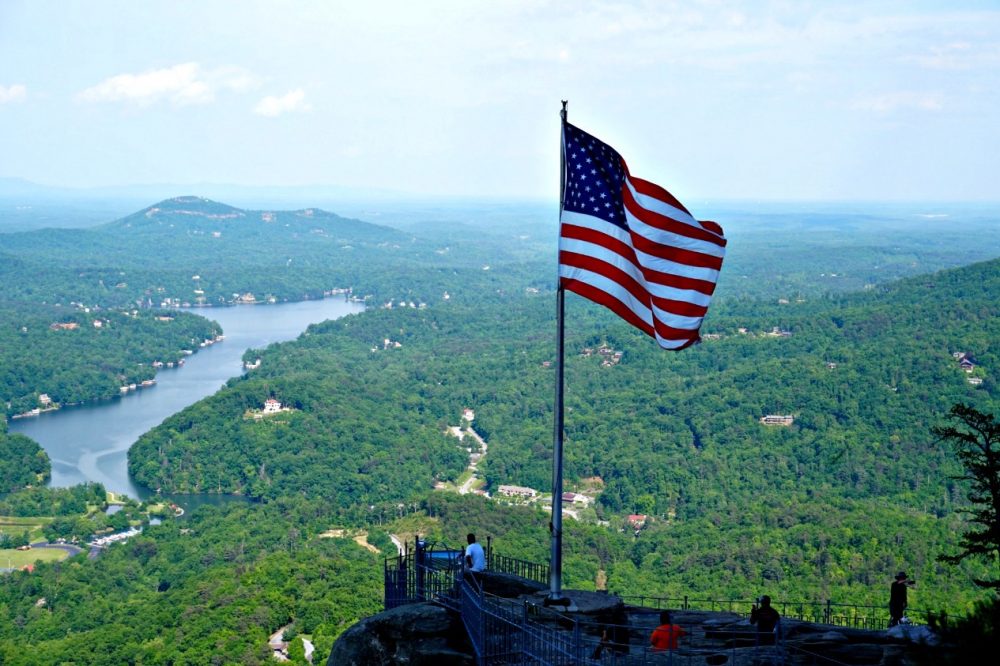 I didn't do much traveling around the Southeast before I started RVing. When I finally did, I was surprised by how green it is! We explored portions of the Smoky Mountains and hikes like Clingman's Dome (the highest point in Tennessee) where it's green everywhere! But it was the hike to Chimney Rock in North Carolina where I really appreciated how lush the areas is. The Chimney Rock Hike is unique for a few reasons: A trail turns into a series of staircases that leads you to the top of the 315-foot granite outcropping located on the very edge of the Blue Ridge Mountains. You'll feel pretty high up at 2,280 feet above sea level, and from the top you can take in the 75-mile panoramic views of Hickory Nut Gorge and Lake Lure. If you want a neat lunch experience, consider dining at the restaurant in the park, which is connected by the elevated staircases. You can't camp in the park, but you can drive your RV in if needed. Check out TripAdvisor recommendations for camping options.
---
I hope you enjoyed this roundup of five great hikes (and a bonus hike in Carlsbad Caverns). Our country offers such diverse and beautiful terrain and it was difficult to pick our top five. The hikes that made the cut were chosen because they offer the chance to see different landscapes at various levels of difficulty — meaning there's a hike on this list for just about everyone. Now get out there and go bag a peak!
---
Feeling inspired? Rent an RV on
Campanda
to discover all the amazing hiking this country has to offer.