By
Liz Wilcox
The best part about owning or renting an RV? You can go anywhere! For many people, this means searching out wide open roads or outdoor adventure, but there are
plenty of very good reasons to take an RV trip to the city, too
. Now, I don't recommend trying to drive a Prevost tour bus down the streets of New York City. But you might be surprised by just how many of America's cities are RV-friendly. For example, my good friends stayed close to the Strip in Las Vegas for several months. Another RV buddy of mine was located near Denver for a couple months this past fall. And my own family loves taking trips to Washington D.C. in our RV. So what makes a city attractive to an RVer? Usually some combination of:
Parking/campsites in or near the city
Proximity to outdoor activities (hiking, national parks, etc)
Entertainment (amusement parks, festivals, cultural attractions)
Good food!
Based on those qualities and input from my RV friends, I came up with a list of five RV-friendly cities around the country that you should visit:
---
1. Las Vegas, Nevada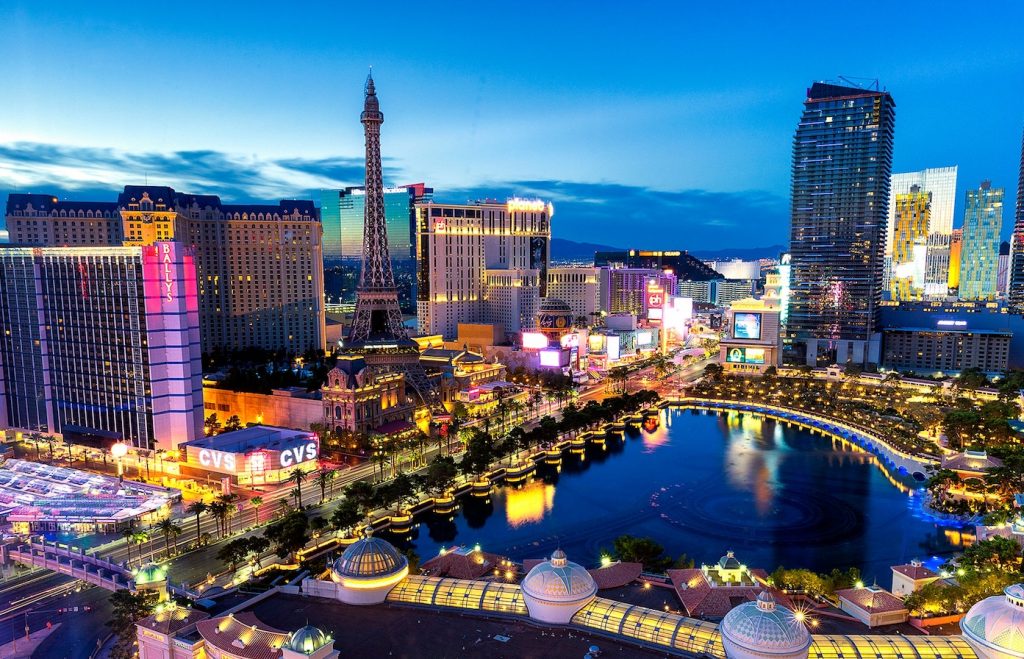 You probably don't need me to tell you that Las Vegas is an incredibly popular destination. Thousands upon thousands of tourists visit every week, including many of my close RVing friends. Week after week, I see my fellow nomads making their way across the desert to enjoy this city.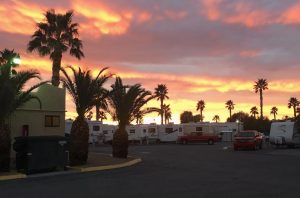 I asked my friend Kelley about her Vegas RV experience and she told me about the Las Vegas RV Resort. Equipped with full hookups and tons of amenities, staying at this park keeps you comfortable and close to the city. She also loved this park because it was pet-friendly and had deluxe sites to accommodate their large rig. Large sites can be hard to find near a city, so this was a pretty big deal.
Things To Do In Vegas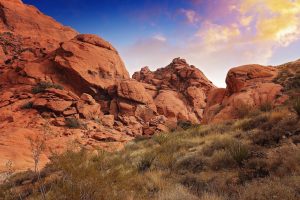 There's more to Las Vegas than just casinos and buffets. Las Vegas is also located near some of America's most amazing natural sites (Grand Canyon, anyone?). This makes it especially popular with RVers who don't feel like choosing between a bustling city and outdoor adventure. Kelley recommended visiting the Strip, but warned me not to miss out on the Hoover Dam and Lake Mead, which are just a short drive from downtown. Even closer is Red Rock National Park, a hiker's dream. With miles of trails and the beautiful scenery of the Mojave Desert, it's a must-see for every RVer.
---
2. Washington, D.C.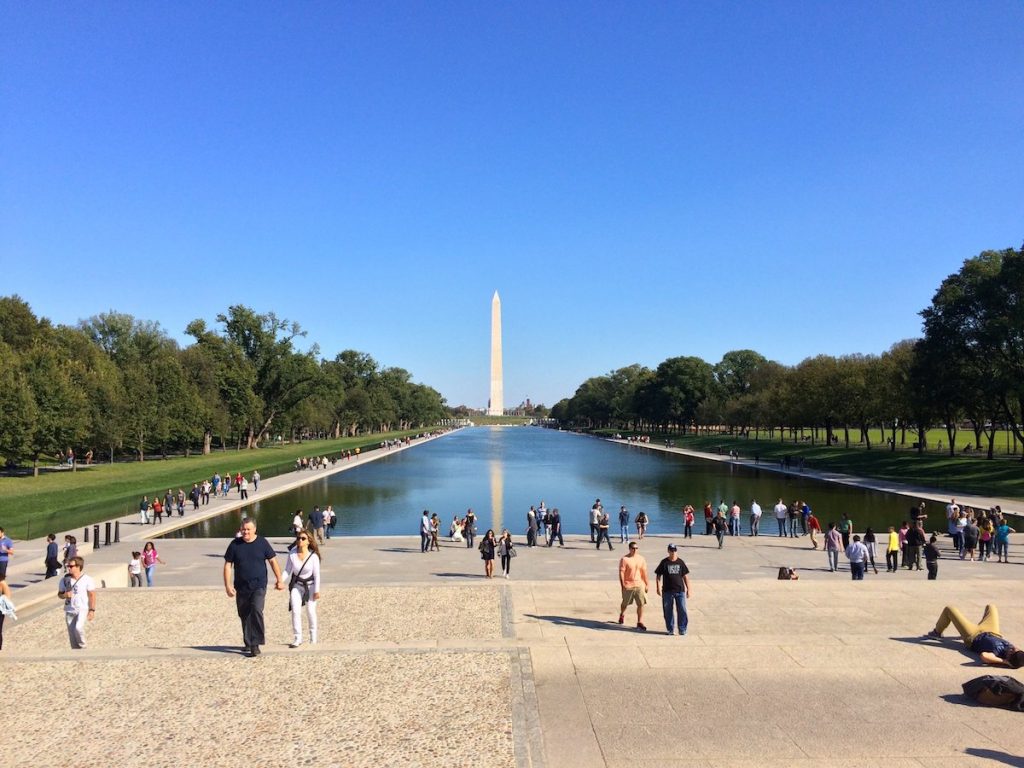 Washington, D.C. is one of my favorite cities. I always find it hard to leave because there is so much to discover there. When my family started RVing, I knew I wanted to wanted to plan an extended trip to our nation's capital.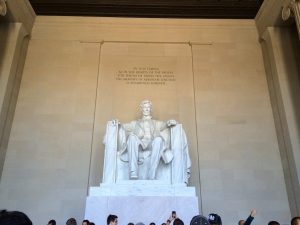 In the course of my research, I discovered that the Union Station parking garage — which is right in the heart of the city — has some space for oversize vehicles. You can check out the garage's Facebook page for information like height requirement and security information. Parking at Union Station is for short stays only, which doesn't work for an RVer like me that wants to stay more than a day or two in the city. Thankfully, I discovered Cherry Hill Park, a fan-favorite among the RVers I know. There is a shuttle that goes straight to the city, making it perfect for RVers without a car.
Things To Do In Washington D.C.
Every RVer I know likes to save money. That's what makes this city so appealing to travelers — almost everything is free to visit! Washington D.C. is home to a seemingly endless number of must-visit museums like the Smithsonian, the world's largest museum and research complex. These museums can be found directly downtown.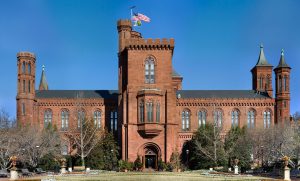 I have two favorite places in the city. The first is the Museum of Natural History. I love being able to see the Hope Diamond, a full-skeleton dinosaur exhibit and an African elephant all in one place. It's fascinating. I also love our National Zoo — they have pandas! The best part about Washington D.C.? The food trucks sprinkled throughout the city! It just makes an RVer feel at home seeing a mobile kitchen.
---
3. Orlando, Florida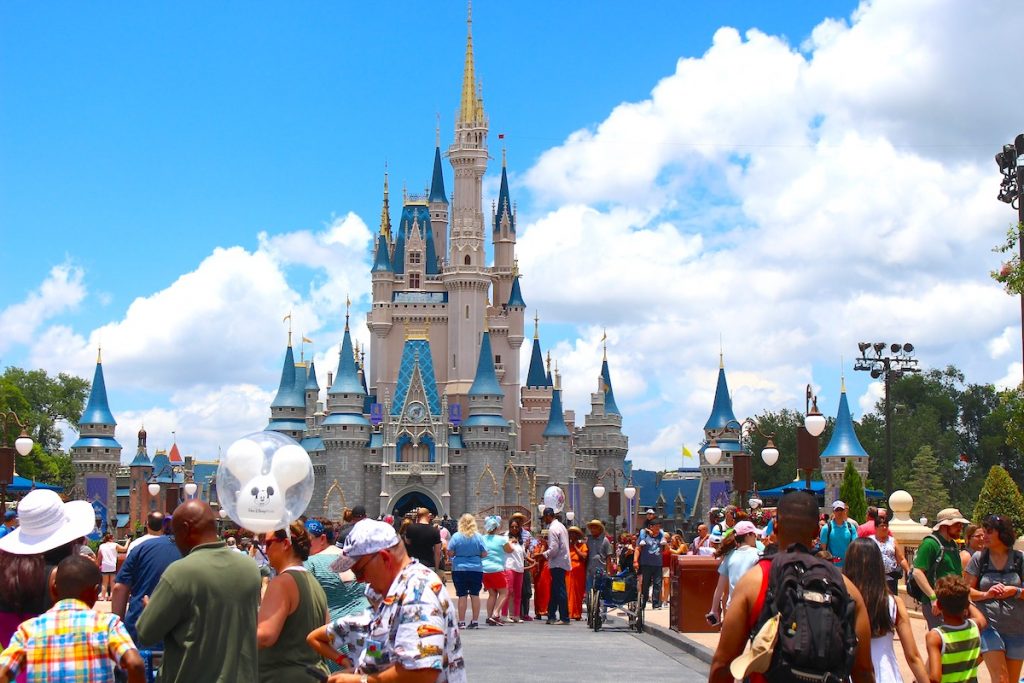 Orlando thrives on its tourism industry and RVers are a huge part of that. If there was ever a city made for us, this is it! Home to some of the largest RV dealerships and parks in the world, RVers are bound to feel welcome. This year was my first as an RVer in Orlando. My family stayed at Sherwood Forest RV Resort. The moment we arrived, I felt like I was home. There were RVers from every walk of life: Full-time families, retired couples and weekend warriors were all there at the park. I told my Facebook friends where I was, and within minutes I had people texting me, saying they were very close.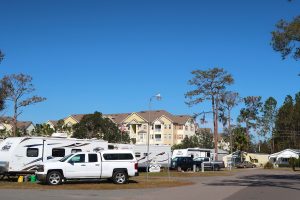 It was clear: Orlando is a very popular city for RV trips! And I loved Sherwood Forest. Despite being almost full, everyone was taken care of and the place felt personal. With three pools on site, I never felt cramped while swimming. My daughter and I also attended a Super Bowl potluck and made lots of new friends. When talking to my other RV friends in the area, they said they loved Orlando for the same reasons — lots of things to do with fellow RVers!
Things To Do In Orlando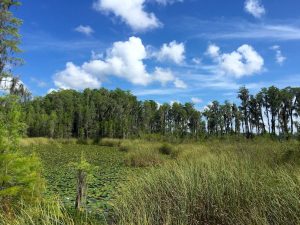 I'd be remiss if I didn't mention Orlando's booming entertainment industry. Home to more than a dozen theme parks, the amount and variety of entertainment to be found in this city is limitless. I saw a ton of RVers in our park with Mickey Mouse decorations and stickers that said "Passholder" or "Disney Vacation Club." Feeling thrifty, I opted out of the parks. Instead, I took my daughter to Disney Springs, a free outdoor mall. We spent the day walking around, looking at all the cool stuff. I loved the Coca Cola store. Who knew you could have three floors of Coke products?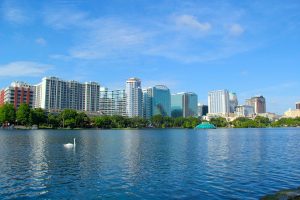 Just like there's more to Vegas than slot machines, Orlando offers more than just theme parks. Wandering around, I discovered Tibet-Butler Nature Preserve. It's a 440-acre preserve with great trails that showcase Florida's natural beauty. If you're looking for a downtown atmosphere, head to Lake Eola. You can take a paddleboat around the heart of the city! There are stunning views of Orlando's skyline and you'll get to enjoy the landscaped grounds and wild birds.
---
4. Phoenix, Arizona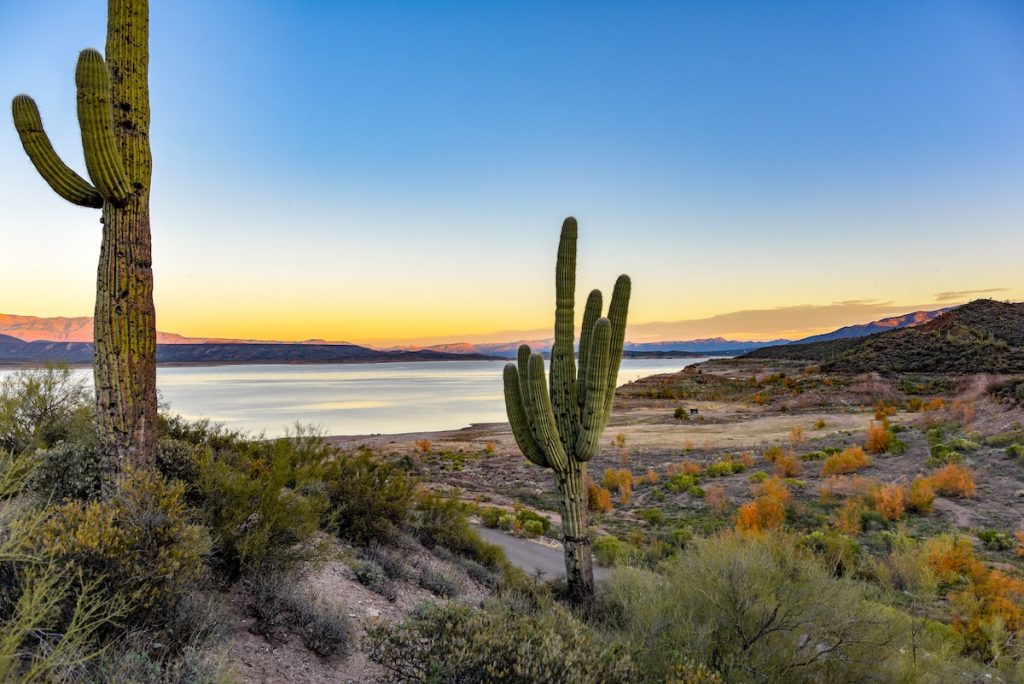 RVers love Arizona. The weather is great in the colder months and there is plenty of space to park your rig. This winter, most of my RV friends headed to Arizona. Some of them opted for desert living, but others chose to stay in Phoenix and Mesa. This metropolitan area is full of RV resorts, RV parks and camping areas.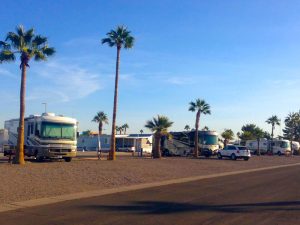 I heard a lot of people chatting about Desert Shadows RV Resort. Located in North Phoenix, Desert Shadows is where RVers go to relax. And they do a great job of catering to their guests — according to one friend, this place is "equipped with all the amenities you could ever need." But I think the real reason so many people like this place is the full-time activities director they have onsite. RVing doesn't always lend itself to social situations, so it's nice to have organized events to meet other people.
Things To Do In Phoenix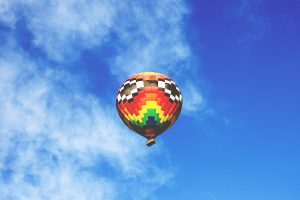 Arizona loves hot air balloons. Every year, RVers make their way to the Albuquerque Hot Air Balloon Festival in droves. Not to be outdone, Phoenix also offers an array of hot air balloon rides. It's a favorite activity for locals and visitors alike. I personally can't wait to get out there to experience a sunrise or sunset of my own over the Phoenix valley. Another must-see attraction in Phoenix is the Musical Instrument Museum. From what I've heard, this place is unlike any other museum you've ever been to. Upon arrival, you'll be given headphones to wear; as you wander through the museum, they tune you in to all the videos and music playing at different exhibits. It's a unique way to experience different cultures and eras.
---
5. Denver, Colorado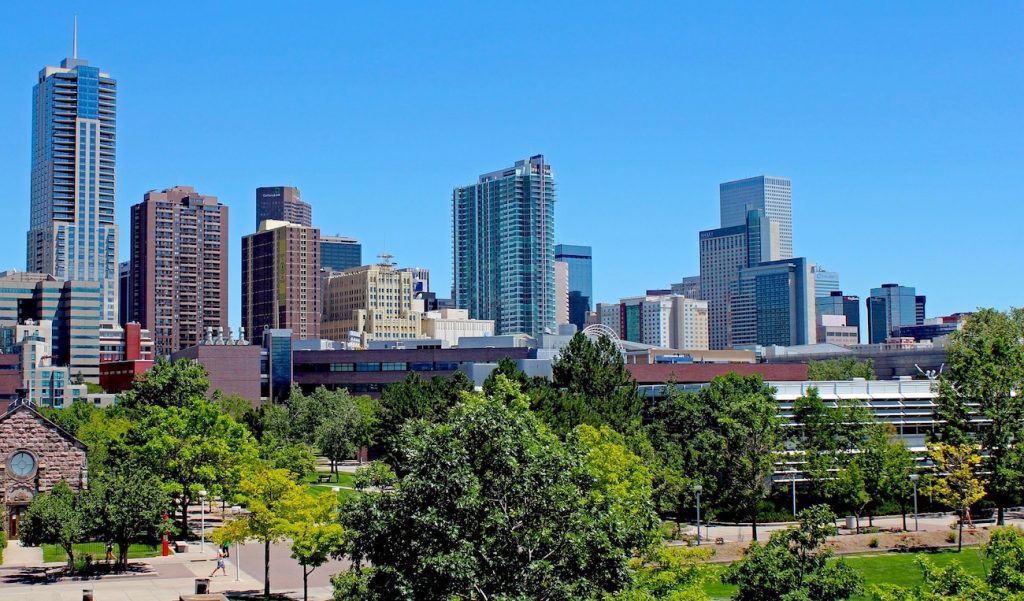 I have several RV friends from Denver. Despite their ability to travel full-time, they spend a considerable amount of time in the area (which is a pretty solid recommendation, if you ask me). I asked my friend Lindsay about the ins and outs of RVing in this city.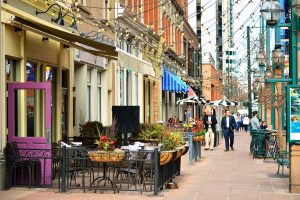 She told me that while there aren't a ton of parks located within city limits, she loves to stay at Clear Creek RV Park in Golden, CO, which puts her about 30 minutes from downtown Denver. She says Clear Creek's perfect rating on TripAdvisor is accurate and well earned. And its location gives her the chance to hike in the morning and sample the local brews in the evening.
Things To Do In Denver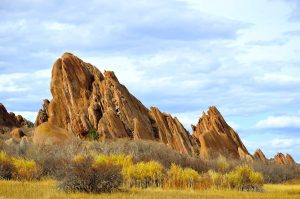 The first thing that comes to mind when I think of Denver is the awe-inspiring mountain backdrop. But Lindsay tells me there is plenty more see. She recommends checking out the local state parks — Cherry Creek and Chatfield. Both are on big reservoirs and have a lot of natural beauty and outdoor activities to offer. After a long day in this active city, most RVers I know stop by one of Denver's amazing breweries. I've heard great things about the "LoDo Walking Tour," a three-stop tour in the Lower Downtown district. The tour includes a drink at the oldest craft brewery in the city, another at one of the top tap houses, and a final stop at a famous steakhouse. Cheers to that!
---
If you had never considered an RV city trip before, I hope this article has opened your eyes to the possibility. As for me, I can't wait to visit these RV-friendly cities in 2018! Don't have an RV to call your own? Consider an RV rental from
Campanda
to get started on your city road trip today!