By
Camille Attell
RVing is a great way to travel to remote places, far away from the crowds and the bustle of everyday life. But what if you want to experience RV travel and still be with friends? Does it always have to be about being alone or with your family in nature? No, it doesn't! In fact, one of the the best ways to experience RVing is to attend an RV event. Many people love traveling with others and like to attend events where they can reconnect with old friends and create new relationships. (You can read all about making friends on the road
here
.) Here are some great RV events to consider adding to your travel calendar:
---
Escapade Rally | May – June, 2018
The Escapees RV club has been serving the needs of the RV community since 1978. They offer resources and information about all things RVing. In addition to the wonderful services they provide, they also host events.

The 58th annual Escapade rally is a week-long event filled with activities, education and fun hosted by the Escapees RV club. There you can socialize, attend learning sessions and even go to RV "bootcamp" where you can learn everything you need to know about RVing. With over 80 seminars, classes and workshops, you will be fully prepared to hit the open road with confidence. This year they have partnered with an organization called Fulltime Families to offer the "Kidscapade" — so the kiddos can have fun and learn about RVing while you get to attend workshops and socialize with the adults. (Check out
Escapees.com
for more information.)
---
Xscapers Convergences | Multiple Events Throughout The Year
Xscapers is a community within Escapees that caters to RVers who love an active lifestyle. Many of them work from their rigs too!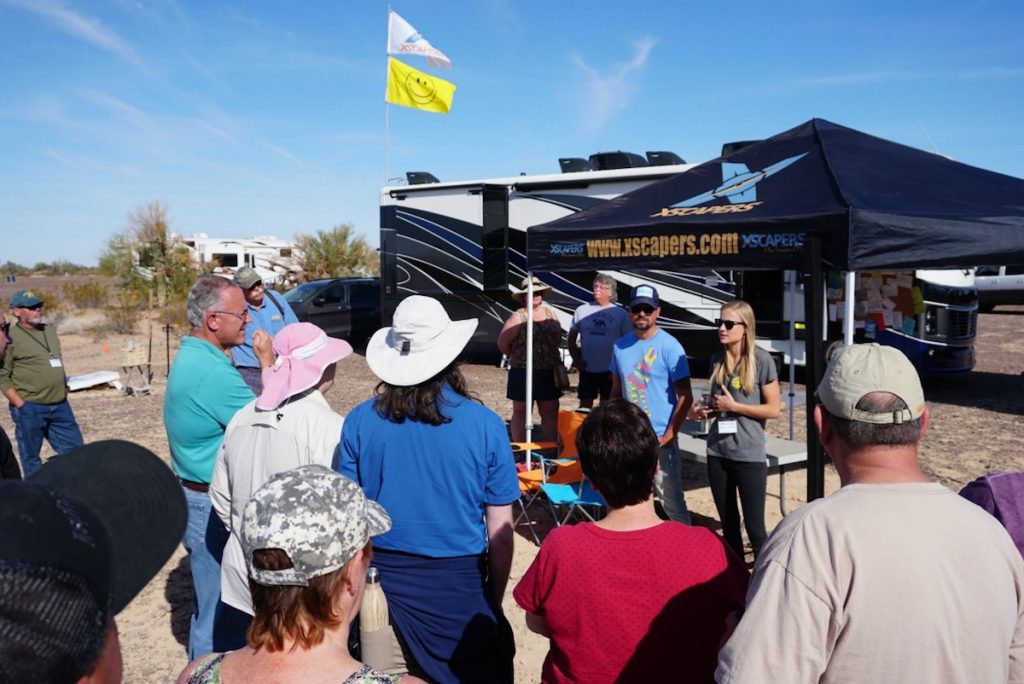 They host convergences throughout the year and kick things off every January at the "Annual Bash". It's a free event (if you're an Escapees member) where everyone boondocks — there are no hookups like electric, water or sewer. In addition to all the social events, hiking and day trips, you can also attend learning sessions with topics ranging from boondocking to renovating your RV. I actually stumbled on the Xscapers Annual Bash by accident. I was scrolling through the Escapees.com website looking up information when I saw a post for an upcoming event. Luckily, my husband and I had already planned to be near the area and decided to modify our plans to attend. This was our very first event, and it was a game changer for us. We met so many like-minded people and made wonderful connections that will last a lifetime.
---
IndieRV Campout | September 6 – 9, 2018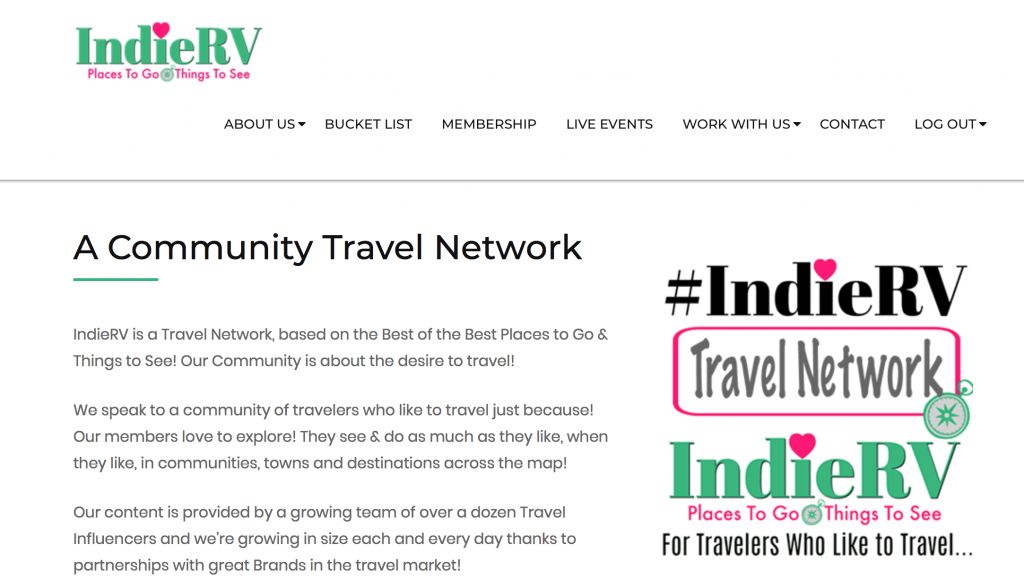 There is a new kid on the RV rally/campout scene. IndieRV is a community based on the simple desire to travel and explore. IndieRV compiles all the best places to go and coolest things to see. It also provides bucket lists, itineraries and adventure guides for its members — so you can spend more time traveling and less time trip planning! IndieRV is having its first Campout in Hershey, Pennsylvania this September. This event will be a mix of potlucks, sightseeing and tours at Hershey's Chocolate World. The event costs $10 per person and is just one of the many campouts, meet-ups and retreats that IndieRV plans to host each year.
---
Fulltime Families | Multiple Events Throughout The Year
Fulltime Families caters to families living, working and/or schooling from the road. I have never attended a Fulltime Families event, but felt it was worth sharing because I have heard great things and I think it's a wonderful resource for families. And you don't have to be a fulltime RVer to attend — so as long as love RVing, you are welcome! To get more information about Fulltime Families, I reached out to fellow RVer Michelle Abraham. Here's what she said: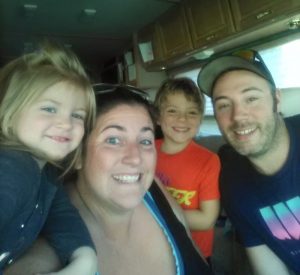 "We Rallied for [four] days with 40 other families adding up to be about 100 kids in attendance! Each day was jam-packed with kids activities, business learning, RV lifestyle sharing, a talent show, scavenger hunt, kid's market, home tours, service projects, potlucks and campfires. Some families came a few days or a week before the Rally and some rallied on for a month after! It was a truly memorable welcoming into a new community and road family. We look forward to attending another one soon and have met some of our closest friends at this event."
---
Full-Time Freedom Week | November 2018
Not all RV events have to be in person. There are some really great online events where you can learn and connect with other people.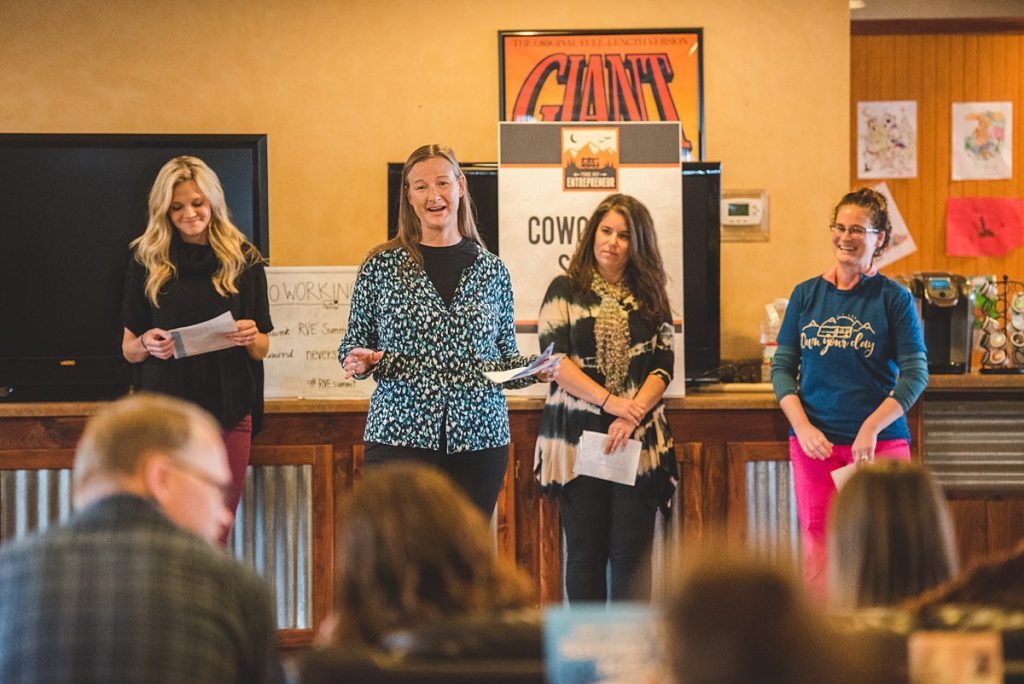 Full-Time Freedom Week is a week-long event featuring expert RVers sharing their wealth of RV knowledge. You can learn everything from what to look for when you buy an RV to tips for traveling with a family, solo RVing, Workamping opportunities and more. At this free event, you can interact online with speakers and other RV enthusiasts. I was one of the organizers and speakers at the event last year. I made some awesome new connections and learned a lot too!
---
RV Entrepreneur Summit | February 2019
This event is quite unique: It's a specialized event that caters to people who work and build businesses from their RVs. It's hosted by married entrepreneurs Heath and Alyssa Padgett.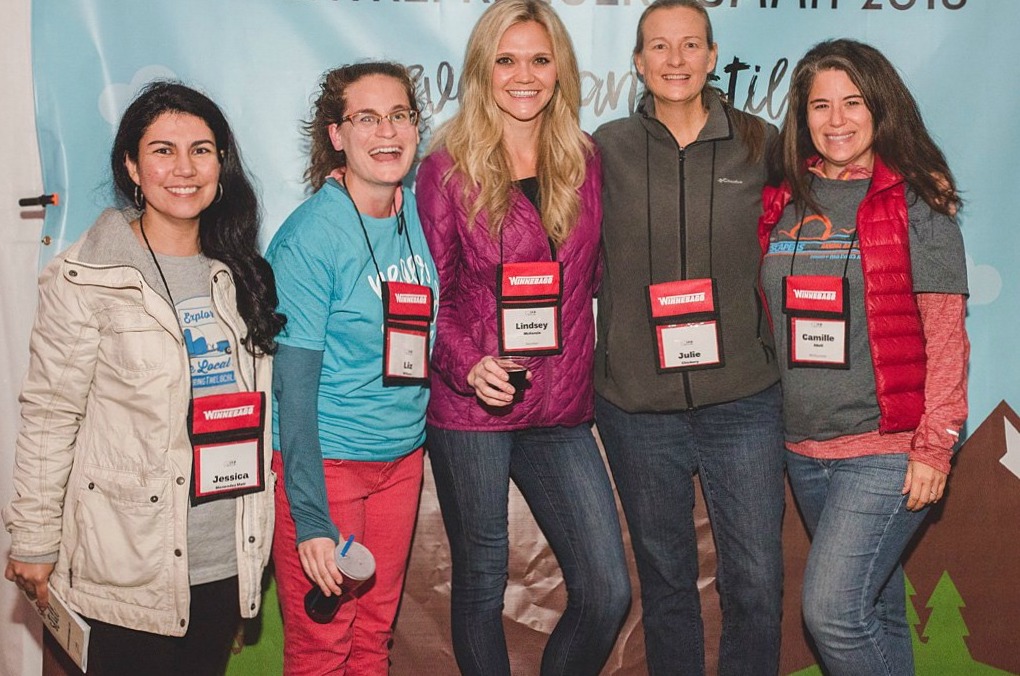 You can attend presentations, workshops and attendee-led meet-ups. You can also collaborate with others in a coworking space, hang out in hammocks and eat some awesome BBQ! I have attended the Summit twice and this year was I invited to facilitate an attendee-led meetup with some RV colleagues about how to turn your blog into a business.
---
RV Events Are Everywhere!
The nature of RVing means that you are moving around a lot. That itinerant lifestyle is great fun, but it can make it hard to build and maintain relationships. I have met more friends at these events than any other type of RV experience. Hopefully I've introduced you to some RV events that you want to check out yourself. Trust me, you won't regret it!
---
Feeling inspired? Rent an RV on Campanda to join the fun! Click the link below to check out the selection near you: