By
Camille Attell
California has so much to offer: beaches, redwood forests, Hollywood, Disneyland. These attractions are popular, exciting and generally family-friendly. They can also be crowded and expensive. Not to mention the fact that if you're an RVer from California (like me), you've probably explored many of these popular destinations already. Maybe you don't want to spend thousands of dollars on a vacation. Or perhaps you're looking to get off the the beaten path anyway. If a more economical and unique experience sounds right up your alley, then check out this interesting area of California that is often underestimated but equally worth visiting.
---
How To Go Off The Beaten Track In Southern California's Inland Desert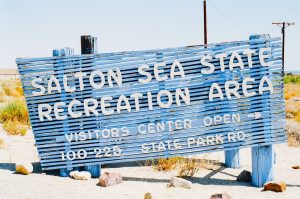 Southern California's inland low desert may not be a classic "bucket list destination," but it is an interesting region that offers a range of activities and attractions — from hiking and camping to sightseeing and fascinating culture. I've focused on three specific areas that you can visit within three to four days. Some are beautiful, others are strange; all are totally worth a visit for the RV adventurer who's "been there, done that." Enjoy!
Anza Borrego State Park and Borrego Springs
The Salton Sea
Salvation Mountain and Slab City
Some Travel Advice:
If you own or rent a small RV (like a Class B van), you can easily drive to each location. If you're driving a large RV, you may want to tow a second vehicle to get around once you arrive in the area.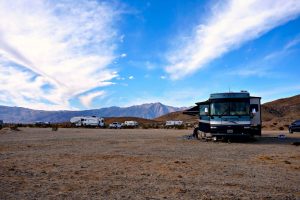 Camping sites — both free and paid camping — are available in Anza-Borrego State Park and the surrounding area (you can find detailed information about camping in the area
here
). Some friends and I boondocked in this area over New Years Eve. For advice on how to find free camping and boondocking sites, check out my article "
How To Find Free And Inexpensive RV Camping
." This area of California can get hot and dry in the summer months, so I highly advise that you plan your trip for the winter or spring. In the spring you might even get to experience some lovely wildflowers!
---
Anza-Borrego Desert State Park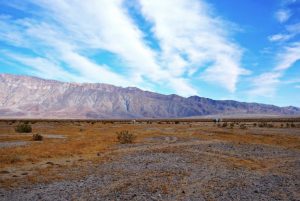 Anza-Borrego Desert State Park is located on the eastern side of San Diego County with portions extending east into Imperial Valley and north into Riverside County. It's the largest state park in California and the second largest state park in the country. The park is home to a diverse range of plants and animals, including wildflowers, palm trees and various cacti. You might catch a glimpse of a road runner (like we did) foxes or eagles. If you're really lucky you could even spot some bighorn sheep! (Fun fact: Borrego is actually the Spanish name for bighorn sheep.) The village of Borrego Springs is nearby. You can go to the visitor center for information and eat lunch at one of the local restaurants. One of my favorites is called The Red Ocotillo, which offers traditional Mexican and American fare for breakfast, lunch and dinner.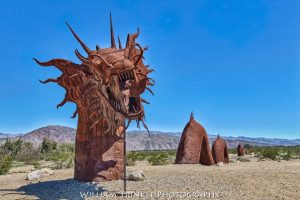 Another surprise delight of this area are the more than 100 metal structures dotting the desert. These massive structures — which include wild horses, mammoths and even a dragon — were created by Mexican artist Ricardo Breceda. They are a must-see if you are in the area. Take a drive around Borrego Valley and marvel at the beauty of the sculptures against the backdrop of the vast desert and bright blue sky. There is so much to see and do here, I recommend taking two full days to explore everything if you can.
---
The Salton Sea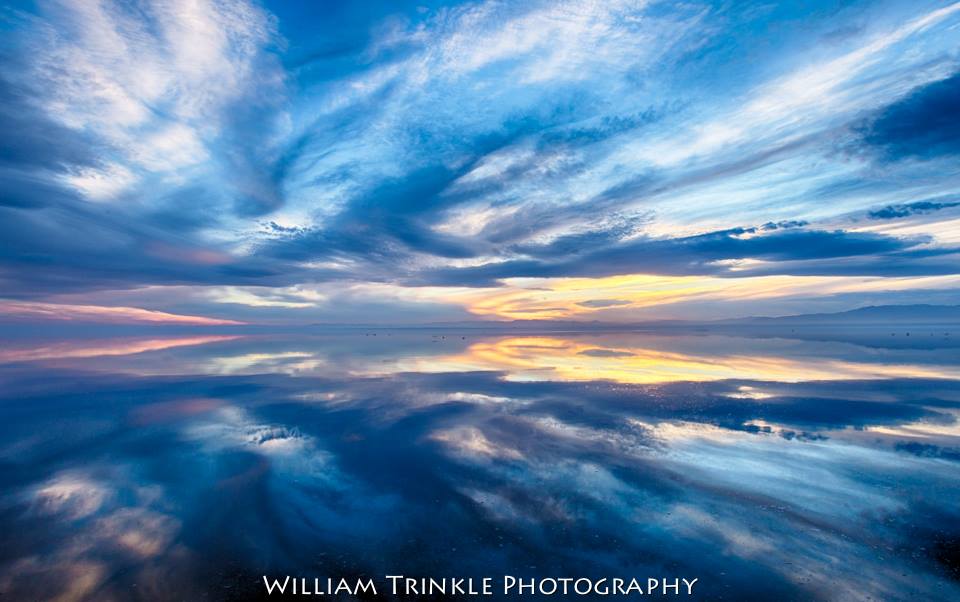 If you Google the Salton Sea, you'll probably see headlines like "From Relaxing Resort to Skeleton-Filled Wasteland." Not the most alluring description, to be sure. So why am I recommending the area as a destination? For one thing, there is real beauty hidden amid the desolation. Case in point: the amazing photo (above) that my friend and travel photographer William Trinkle took when he brought me out for a photography lesson. Another reason to go: adventure. This article is about going off the beaten path, remember?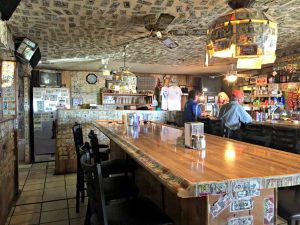 The surrounding areas are desolate and downtrodden, yes. That doesn't mean you shouldn't go. It's a real adventure — which I believe are the ones worth taking. For example, the town of Bombay Beach is economically disadvantaged and eerily quiet, yet it has a storied history. The Ski Inn is the one restaurant in town and is worth checking out — I had one of the best ortega burgers I've ever eaten there.
---
Salvation Mountain And Slab City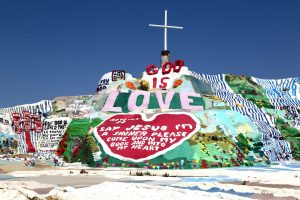 Of all the places in the area to visit, I think that Salvation Mountain and Slab City in Niland are by far the most unique. You'll like this area if you're into art, odd creations and alternative housing. Salvation Mountain was created by visionary and artist Leonard Night after a childhood dream and a spiritual awakening. It is made mostly of "junk" and latex paint, which sounds weird but is really something to behold (and hey, I told you some of these destinations were strange!). Nearby is a community called Slab City. If you're used to destinations like Disneyland, beware: This is no theme park.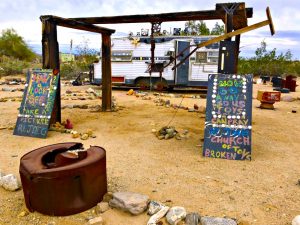 Also called "The Slabs," the community is built on the site of the former World War II Marine Corp barracks of Camp Dunlap. The slabs of concrete were left behind, which is how "Slab City" got its name. This may be the last truly "free living" community in the United States. There is no charge for camping, but there are also no services. While some inhabitants are snowbirds who come to the area in the winter because it's free, there are a few hundred permanent residents who live there due to financial hardships. Some of the RVs have been there for years, and sometimes it's hard to tell the difference between an old and abandoned RV.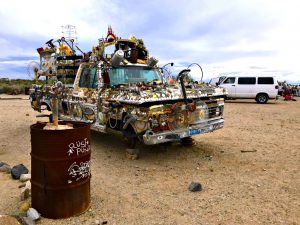 But look beyond the surface, because what you'll also find is art, creativity and beauty. The people who live in Slab City have created unique sites out of very little — like the fantastic display of found objects and junk art in the community called "East Jesus." There are a few good restaurants in the area where you can grab a bite after a day of "sightseeing." We ate at Archie's Place, a Mexican restaurant in nearby Calipatria. I'm a sucker for a good chile relleno and they did not disappoint!
---
Summary
I recommended a few places that might surprise you. Why would you consider taking time off and spending your hard-earned money on off-the-beaten path places in the low desert of California? Because, in short, it's a cost-effective way to see some really unique places, inject a healthy dose of strangeness into your travels and have a truly memorable experience. These destinations may also expand your thinking about the state of California, which is thought of as a wealthy state "where all the rich people live". That isn't the case everywhere. No, it isn't Disneyland. But in this area of California, you'll experience some stunning landscapes, diverse nature, art, history and people who have created communities that are equally deserving of your time.
---
Intrigued? Rent an RV on Campanda and start planning your own weird and wonderful RV adventure today!